A Day in the Life of the Indian River Lagoon Presentation
March 26 @ 6:00 pm

-

7:30 pm

Free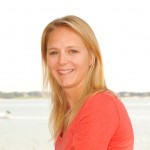 If the thought of organizing one event involving students of all ages is mind boggling, think of organizing 35 events and holding them all in one day. It's impressive. That's exactly what Missy Weiss, Executive Director of the non-profit S.E.A. a Difference, Inc. tackles on "A Day in the Life of the Indian River Lagoon." The education program, defined as a citizen science day, is the topic of the Tues., Mar. 26 meeting of the Friends of St. Sebastian River. The presentation begins at 6:00pm in the meeting room of the North Indian River County Library, 1001 Sebastian Blvd. in Sebastian.
"A Day in the Life partners students with local environmental organizations to use hands-on field techniques. Last Oct. 2018, 1,800 students collected scientific data at 35 sites along the 156-mile Indian River Lagoon. As a result, the students determined how their local piece of the lagoon fit into the larger ecosystem.
Missy Weiss spent the last 18 years of her career engaging and empowering the next generation of environmental stewards. She whole-heartedly believes that people want to make a difference thus she provides members of the community with opportunities to connect with the environment. Ms. Weiss has earned both undergraduate and graduate degrees in marine science and oceanography.
Jane Schnee, Chairperson of the Friends of St. Sebastian River Education Committee states "We greatly admire Missy Weiss's ability to orchestrate 'A Day in the Life of the Lagoon' and are eager to hear about the result of her efforts. The St. Sebastian River is the largest tributary to the Indian River Lagoon, so her work has an obvious relationship to the work of our non-profit organization. We encourage the public to attend this free program."
The mission of the non-profit Friends of St. Sebastian River is to maintain and improve the health and beauty of the St. Sebastian River and its watershed. For further information, visit: www.fssr.org and Facebook.com/FriendsofStSebastianRiver.