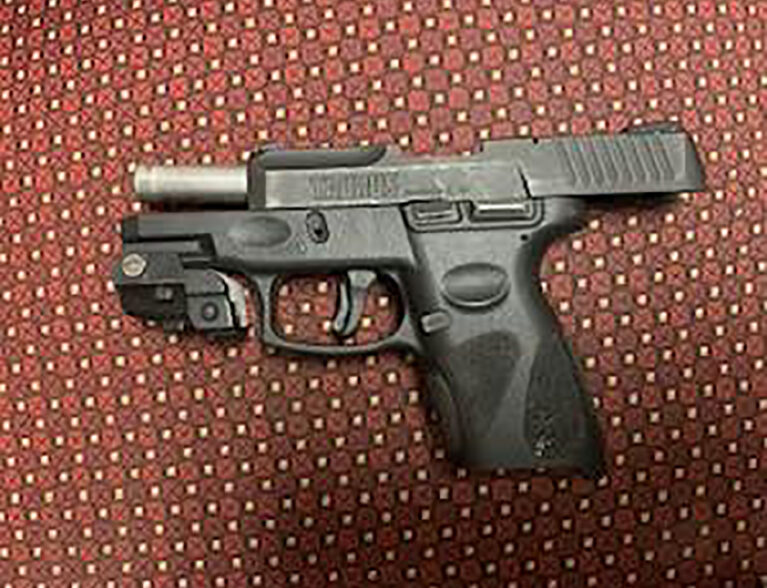 INDIAN RIVER COUNTY — A Vero Beach High School student was arrested after deputies found a loaded firearm in his backpack Wednesday afternoon, sheriff's officials said. The boy had made threats to harm another student earlier that day, authorities said.
"This student was immediately investigated and questioned by our school resource deputies and school officials," Indian River County sheriff's officials said in a statement. "During the investigation, a loaded handgun was recovered from the student's backpack."
The student, 17, was charged with possession of a weapon on school property, carrying a concealed firearm, aggravated assault with a deadly weapon and criminal mischief. The boy was taken to the Florida Department of Juvenile Justice in Fort Pierce, sheriff's officials said.
Deputies learned of the threats about 12:30 p.m., sheriff's spokesperson Lt. Joe Abollo said. Deputies searched the student's bag, found the gun inside and placed the boy in custody.
"We have zero tolerance for threats made against any of our students, staff members, or schools. We are so thankful for the ongoing communication we have with our school district. Our school resource deputies are a critical safety component of our schools here in Indian River County," sheriff's officials said in a statement.
"As a reminder, if you see or hear something that may be a threat to a student, school faculty member, or a school, report the concern without delay to a school official as well as local law enforcement or you can use the fortifyFL app for anonymous reporting."