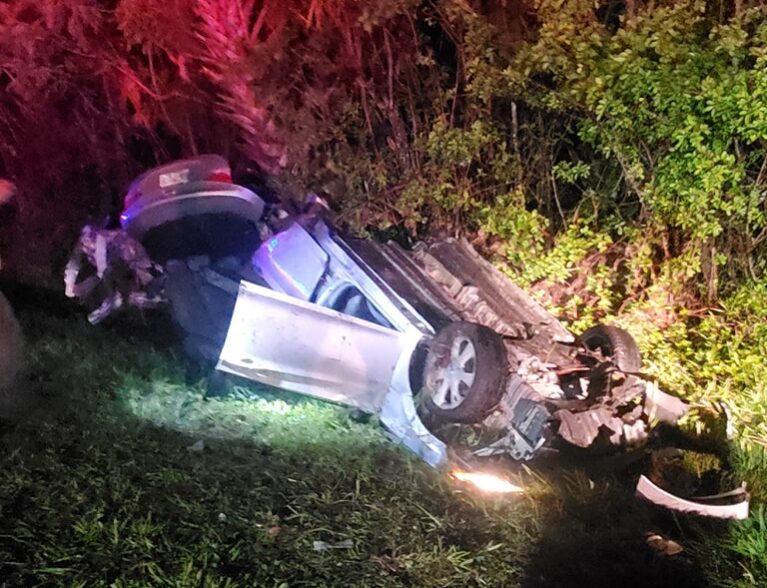 INDIAN RIVER COUNTY — A woman suffered traumatic injuries after her car rolled over into a grassy area in an overnight crash Monday, authorities said.
The single-vehicle wreck happened about 12:15 a.m. in the 6200 block of County Road 510 in West Wabasso, fire rescue crews and Indian River County sheriff's officials said. The woman, who was driving a light-colored sedan, was taken by ambulance to Health First's Holmes Regional Medical Center in Melbourne, Indian River County Fire Rescue Bureau Chief Bill Herrington said.
Deputies briefly closed the roadway in the area of the crash. The sheriff's office continues to investigate the wreck.
Photos contributed by Indian River County Sheriff's Office