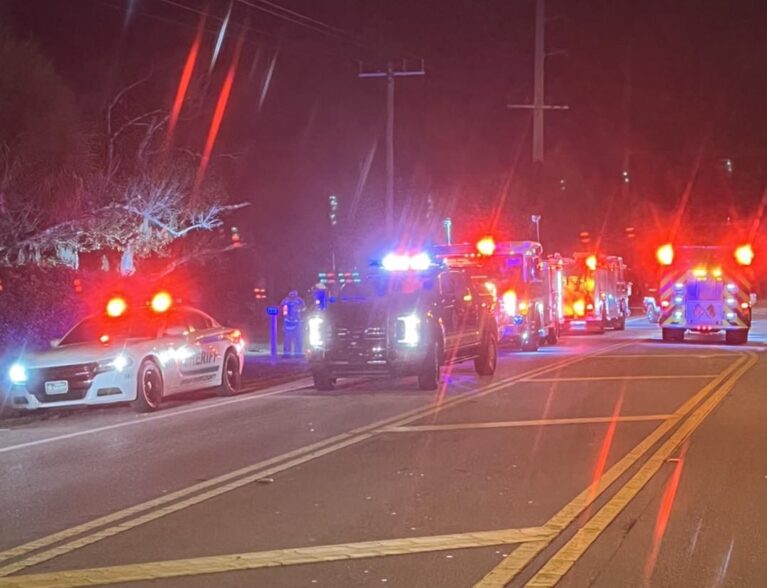 INDIAN RIVER COUNTY — Deputies and state fire officials continue to investigate the circumstances around the death of a man found with a gunshot wound in his home after reporting a fire.
"We found a man in the home with what appeared to be a gunshot wound," Indian River County sheriff's spokesperson Lt. Joe Abollo said of the incident which happened Monday. "There appears to be no foul play."
The man was taken by ambulance to HCA Florida Lawnwood Hospital in Fort Pierce where he later died, Indian River County Fire Rescue Battalion Chief Steve Greer said. The Indian River County Sheriff's Office and the state fire marshal are investigating the incident.
The man's identity was not publicly released.
The fire ignited about 4 a.m. Monday at the residence in the 800 block of 27th Avenue, Abollo said. Abollo said a man called 911 and reported his house was on fire.
Deputies and fire rescue crews responded to the scene. Firefighters found the man with critical injuries, pulled him from the residence and took him to an area hospital, Greer said.
"We have reason to believe the caller was the man found," Abollo said.
The flames originated in a bedroom and spread to the laundry room, Greer said. Greer said firefighters extinguished the blaze within eight minutes.
The flames left heavy smoke and fire damage to the room, Greer said. Firefighters also pulled a small dog from the home.
The dog was turned over to animal control, Greer said. There was nobody else inside the residence.