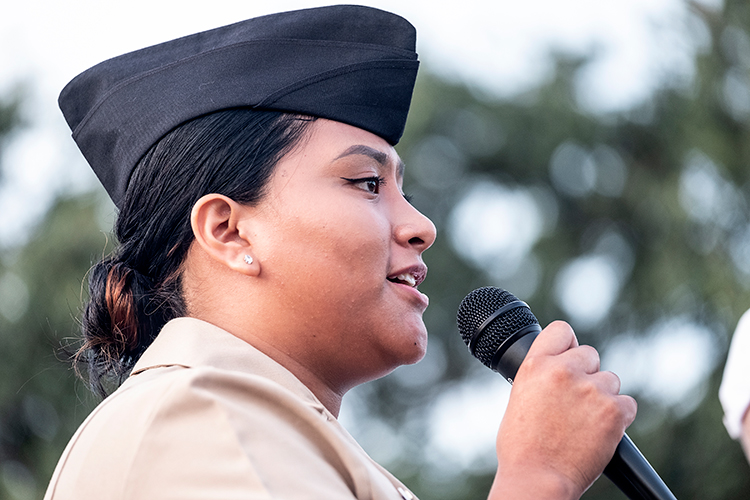 In a display of unity and respect, members of the community joined together once again for the annual Tunnel to Towers Vero Beach 5K Run & Walk at Riverside Park to benefit the Tunnel to Towers Foundation and as a reminder that, despite the passage of time, Americans will "Never Forget."
The New York City Tunnel to Towers race was founded in 2002 by the family and friends of Stephen Siller, a firefighter with Brooklyn's Squad 1, as a tribute to the nearly 3,000 victims of the Sept. 11, 2001, terrorist attacks, particularly the heroic last acts of the NYC firefighters and first responders who sacrificed their lives by running toward danger.
Upon learning of the horrific attack, Siller, wearing his full 60 pounds of gear, ran through the Brooklyn Battery Tunnel to the World Trade Center's Twin Towers where he perished, along with 11 others from that squad. Today, many firefighters and law enforcement personnel pay tribute by participating in the race wearing full gear.
The Tunnel to Towers Vero Beach 5K Run/Walk was founded 10 years ago by Dan Richey and Gina Kempf, who had previously run in the NYC race. The tradition has continued here every year with the exception of 2020, when gatherings were disallowed due to the pandemic.
In New York City, runners emerge from the tunnel and are greeted by firemen in full dress, each holding photos of firefighters lost on 9/11. Locally, organizers annually place 405 images along the start of the route, representing 343 firefighters plus NYPD and Port Authority officers and the K-9 on duty that day.
Proceeds support numerous programs of the Tunnel to Towers Foundation, such as assisting first responders, and injured military service members and their families who epitomize that legacy of selflessness through their Smart Home Program, Fallen First Responder Home Program, Gold Star Family Home Program, Tunnel to Towers 9/11 Institute, and Footsteps to the Future Endowment. They also strive to eliminate veteran homelessness and to assist victims of major disasters.
For more information, visit T2T.org.
Photos by Joshua Kodis