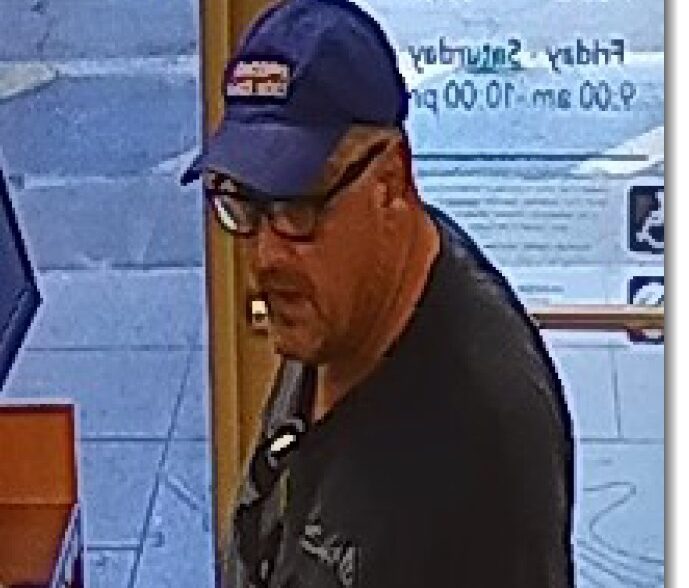 VERO BEACH — Police are asking for the public's help in identifying an auto-burglary suspect who they said used stolen credit cards at several local businesses last week.
The Vero Beach Police Department posted store surveillance photos of the man to its agency Facebook page on Saturday. The man – who appeared to be middle-aged – wore a blue cap with white writing, a dark-colored shirt, blue jeans and dark-colored shoes in one of the stores.
It was unclear how much money the man charged on the credit cards.
Police said the man broke into a vehicle last Wednesday in the Miracle Mile parking lot. The man then bought items with the stolen credit cards at stores including Publix, T.J. Maxx, Walmart Neighborhood Market and Deep Six Dive and Watersports, officers said.
"The suspect was seen traveling by bicycle, with multiple shopping bags on the front handlebars," police said in a statement.
Anyone with information on the man's identity should contact police Det. Kyle Eder at 772-978-4665 or keder@vbpd.org.
Photos provided by Vero Beach Police Department