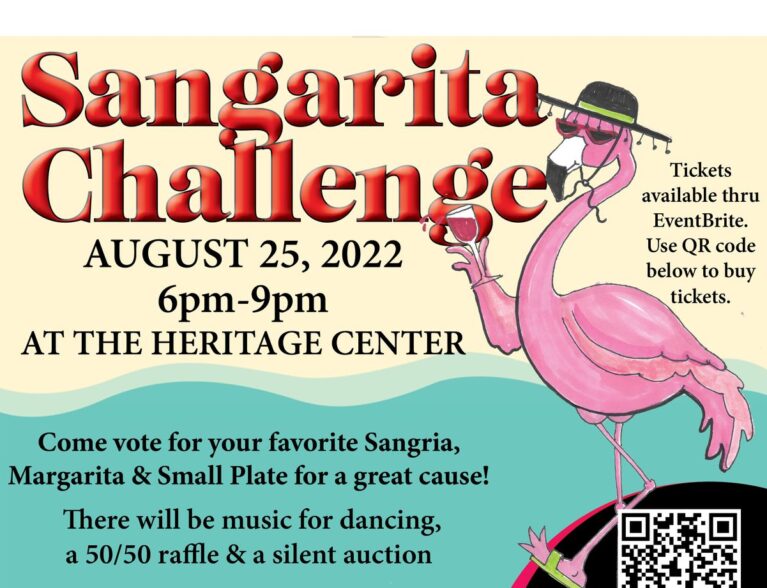 Watch five area restaurants and bars compete for the championship at the Sangarita Challenge. The event sets restaurants, their chefs and bartenders in competition to see who makes the best margarita, best sangria and best "small plate." The true "best" part of this is that you get to be the judge. That means you get to indulge in what should be some mighty fine drinks and food. The event runs 6 p.m. to 9 p.m. Thursday, Aug. 25, at the Heritage Center, 2140 14th Ave., Vero Beach. Tickets are $35. Proceeds go to the Exchange Club of Vero Beach Scholarship Foundation. Get your tickets by going to SangaritaChallenge.eventbrite.com.
Something big is coming your way – the Vero Beach Community Complex. You can get a little bit of a hint of what to expect at Saturday's free kick-off party for the Complex. There will be family fun, a music DJ, free hotdogs, free hamburgers and free drinks. You'll also be given a tour of the Jimmy Graves Sports Stadium. You can also get an idea of what to expect at the Community Complex when it opens with a track, a lacrosse field, a soccer field, an accessible and inclusive playground, an amphitheater, and a Historic Vero Walking Trail. The School District of Indian River County and the Education Foundation of Indian River County have pledged $1 million toward the project and the Vero Beach City Council has matched that pledge. Groundbreaking is expected later this year. The free kick-off party runs noon to 3 p.m. Saturday, Aug. 27, at 1900 16th Ave., Vero Beach (across from the Vero Beach High School). For more information, visit EdFoundationIRC.org.
After all the partying, mellow out a bit by heading to the Vero Beach Farmers Market. This attraction runs 8 a.m. to noon on Saturdays. It is a pet-friendly event, but pets do need to be on a leash. While there, you can explore fresh healthy foods, pick up some locally grown produce, purchase fresh baked breads and pastries, and explore horticultural products and botanicals. There is also live music. The Vero Beach Farmers Market is held at the corner of Ocean Drive and Dahlia Lane, across from Humiston Park, 3000 Ocean Dr., Vero Beach. For more information, visit VeroBeachFarmersMarket.com.
Sign up now before spaces are gone for this special program at the Environmental Learning Center. A free "Nature Journaling Workshop" begins 10 a.m. Sept. 6 with Marjorie Shropshire. Participants will walk the 64 acres of the ELC campus, an island nature park on the Indian River Lagoon. They will be guided to engage with nature around them by observing and writing down or illustrating what they see. That exercise is designed to help participants form a deeper connection to nature. These are half-hour workshops. No experience necessary. Shropshire, who leads many drawing and field journaling workshops, grew up in Miami and has had extensive visits to the Everglades, the Florida Keys and the lower southwest coast. She is a member of the Guild of Natural Science Illustrators. Sign up by visiting DiscoverELC.org. The Environmental Learning Center is at 255 Live Oak Dr. in Vero Beach. Visit
DiscoverELC.org for more information.