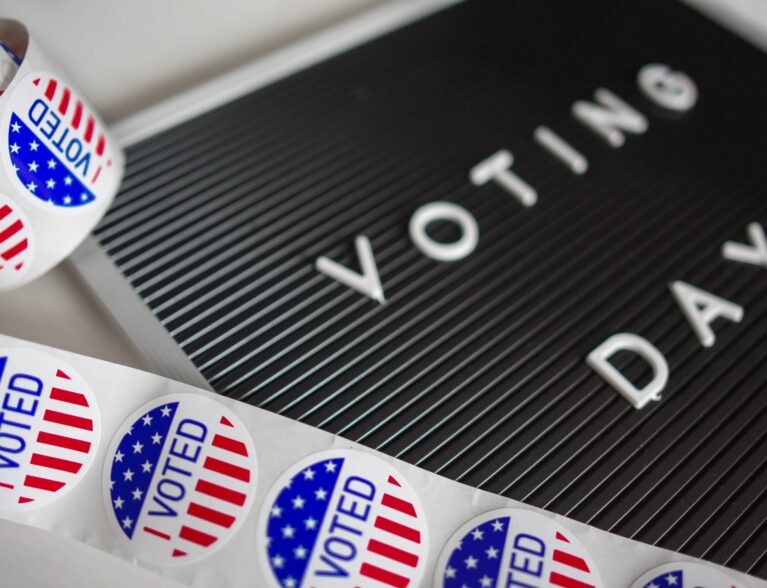 COUNTY COMMISSION DISTRICT 2
Four-year term
Countywide vote (With only Republicans having qualified, all of the county's registered voters – including Democrats and independents – may cast ballots in the August election, which will decide the winner.)
Annual salary (2021-22): $69,121
Candidates:
Joe Flescher, 63, is a former New York Police Department officer and former Indian River County Sheriff's Office deputy who is seeking his fifth as commissioner. He hasn't faced any meaningful challenge since 2010. He served as the commission's chairman in 2012-13, 2016-17 and 2021-22. He lives in Sebastian.
Elizabeth Siebert, 55, is a small business owner and artist whose father, Willard Wilson Siebert, was a two-term county commissioner (1972-80) and served one year as chairman. She has a Master's Degree in science from Florida State University and was a federal grant researcher for the U.S. Department of Education. She lives in Vero Beach.
Flescher's experience in local government and name recognition should make him difficult to beat again, as will his fundraising advantage. As of last week, his campaign contributions approached $80,000 and he had spent more than $56,000 on his re-election bid.
Siebert's campaign had raised slightly more than $9,800 and spent less than $7,400.
Both candidates agree that the county's lack of affordable housing must be addressed.
Flescher also mentioned among his priorities preserving quality of life through planning, improving water quality in the Indian River Lagoon and continuing to develop the infrastructure needed to manage the recent surge in population.
Siebert's other priorities are lowering property taxes, increasing pay for first responders, diversifying economic development and establishing term limits for the commission.
COUNTY COMMISSION DISTRICT 4
Four-year term
Countywide vote (With only Republicans having qualified, all of the county's registered voters – including Democrats and independents – may cast ballots in the August election. If the winning candidate doesn't receive more than 50 percent of the vote, the top two vote-getters will compete in a runoff in the Nov. 8 general election.
Annual salary (2021-22): $69,121
Candidates:
Deryl Loar, 54, is a former Treasure Coast district commander for the Florida Highway Patrol who went on to serve three terms as Indian River County Sheriff before retiring in January 2021. When he purchased his current Vero Beach home in 2017, he did so in anticipation of eventually running for the commission's District 4 seat.
Tom Lowther, 62, is a former one-term commissioner who was elected in 2002, served one year as chairman and also served one year as chairman of the Treasure Coast Regional Planning Council. He currently sits on the Indian River County Mosquito Control District board. A longtime local funeral director and funeral home operator, he has sought other public offices through the years. He lives in Vero Beach.
Joann Binford, 56, is an independent contract who does freelance telework for office systems administration and a newcomer to local politics. She has 35 years of corporate and government experience, however, and spent 16 years working with budgets for the Indian River County School District. She lives in Vero Beach.
Unlike Loar and Lowther, Binford's name isn't known throughout the county, but she has embraced a populist campaign, describing herself as a "constitutional Second Amendment pro-life conservative who favors small government, lower taxes and increased middle-class job opportunities.
But her campaign has generated less than $24,000 – a fraction of the contributions raised by her opponents – and spent just over $11,000.
Loar has raised more than $93,000 in contributions and spent more than $57,000, while Lowther has brought a little more than $62,000 and spent $60,500.
In a somewhat ironic twist: While Lowther was instrumental as a commissioner in the merging of the county's firefighters and paramedics into one entity, a political action committee that represents those first responders has endorsed Loar.
Certainly, Loar's 12 years as the county's top law enforcement officer provided ample opportunity to work with the county administrator and commissioners. He also has overseen a 500-member agency, managed a large budget, provided school security and confronted the onset of the COVID-19 pandemic.
Lowther, meanwhile, is the lone private business owner in the race. He said his top priority if elected would be to address the lack of affordable housing, particularly for the county's workforce.
SCHOOL BOARD DISTRICT 2
No Party Affiliation Election
Four-year term
Countywide vote (If the winning candidate doesn't receive more than 50 percent of the vote, the top two vote-getters will compete in a runoff in the Nov. 8 general election.)
Annual salary: $37,705
Candidates:
Jacqueline Rosario, 52, is a former teacher and administrator who is seeking her second term, having spent most of the past two years serving as the Moms For Liberty's voice on the board and often finding herself on the short end of 4-1 votes. She lives in Vero Beach, where she has home-schooled her son for the past eight years.
LaDonna Corbin, 48, is another political newcomer. The mother of eight children, she currently works for Treasure Coast Community Health as a wellness coordinator serving Dodgertown Elementary School. She's also a former executive director of a for-profit organization that provided services for adults and children with development disabilities. She lives in Vero Beach.
Cynthia Gibbs, 50, was a teacher for 16 years – 13 of them in Indian River County schools – and is currently working from home as a development specialist for a customer service outsourcing company. She has a master's degree in education. She lives in Sebastian and has two children attending public schools in the district.
Josh Post, 49, is a former teacher who left the district for personal and financial reasons in January 2019 after 6 ½ years at Storm Grove Middle School to take a job with the State Farm insurance company. He previously owned and operated a small business. His four children graduated from county public schools.
While Rosario has raised nearly $36,000 – the most of any candidate in the race – Corbin's rookie campaign has surprisingly brought in more than $28,000 in contributions. Each has spent more than $18,000 in their bids for a board seat.
Gibbs' contributions totaled nearly $18,000 and she has spent just under $9,000. Post, meanwhile has raised only $1,500 and already has spent almost all of it.
The financial edge and advantage of incumbency might not help Rosario, however, as she has steadfastly backed the board's critics and regularly has challenged the superintendent's advice and recommendations.
After a Sheriff's Office investigation failed to produce the outcome she sought earlier this year, Rosario publicly stated that she was disappointed the superintendent and other board members weren't arrested for opposing the removal from school libraries books she believed were pornographic.
It's no surprise, then, that not once during Rosario's term have the other board members chosen her to serve as chairman.
Rosario, though, remains a staunch advocate for parental rights, school choice, and curriculum transparency while vehemently opposing the "indoctrination" she believes is occurring in public schools – positions that garnered an endorsement from Gov. Ron DeSantis.
Post shares Rosario's concerns about "social agendas" in schools and the need for parental involvement, but he also believes teacher morale, campus safety and discipline in the schools must be addressed.
Corbin, on the other hand, contends that being forced to deal with political and cultural issues championed by Rosario has too often taken the board's focus away from its primary mission – educating children and improving students' academic outcomes.
Those are Gibbs' priorities, too, along with retaining and recruiting quality teachers, whom she said are crucial to boosting student achievement. She believes, though, that teachers must have the support of school administrators, the community and the board.
SCHOOL BOARD DISTRICT 4
No Party Affiliation Election
Four-year term
Countywide vote
Annual salary: $37,705
Candidates:
Teri Barenborg, 62, is a longtime educator – a former teacher, principal and coach – who is seeking a second term on the board, which she currently chairs. She also has served as the School District's legislative liaison as well as on the Treasure Coast Council of Local Governments, Florida School Boards Association Policy Committee and Indian River County Planning and Zoning Board.
Thomas Kenny, 55, is licensed in four states as a financial services agent and previously owned an audio-visual production company. He previously worked for Salem Satellite Media and XM Radio. He moved to Vero Beach in 2014. He is in his second year as president of the Republican Club of Indian River.
Barenborg, who has lived in the Vero Beach area for 34 years, raised nearly $25,000 and spent more than $10,000 on her re-election effort. Kenny's campaign has brought in more than $18,500 and spent more than $12,000.
As for credentials: Not only did Barenborg participate in the hiring of Superintendent David Moore – a rising star in Florida education – but she helped the board navigate through the challenges presented by the COVID-19 pandemic.
She has not engaged in the rancor that accompanied the culture war launched against the board by the Moms For Liberty, maintaining her focus on education.
Kenny, on the other hand, has been a strong ally of the Moms group, particularly its unrelenting parental rights crusade.
FLORIDA HOUSE DISTRICT 34
Republican Primary (Only registered Republicans may vote. The winner will face Democrat Karen Greb of Sebastian in the Nov. 8 general election.)
Two-year term
The district encompasses all of Indian River County and a small section of southern Brevard County, including Barefoot Bay, Micco and portions of southern Palm Bay.
Annual salary: $29,697
Candidates:
Robbie Brackett, 59, was elected to the Vero Beach City Council in 2019 and is serving his second term as mayor. Professionally, he is a managing partner in the family-owned Edge Information Management, which conducts employee background checks. He also uses his real-estate license to work with the Brackett Family Limited Partnership, a property management business.
Karen Hiltz, 66 and retired, spent seven years in the U.S. Navy for seven years and later held several civilian jobs in the federal government, including positions with the U.S. Customs Service and U.S. Capitol Police. She has earned two graduate degrees and served on two school boards and a planning-and-zoning commission in southwestern Virginia before moving to Sebastian three years ago.
Both are vying to replace Republican Erin Grall representing Indian River County in the Florida House, albeit under a new district number.
Running unopposed, Grall will move on to the state Senate, where she'll represent a newly created District 29, which includes all of Indian River County and all or most of St. Lucie, Okeechobee and Highlands counties.
Brackett's campaign contributions, which totaled nearly $140,000, noticeably exceeded the $109,000 raised by Hiltz, who loaned her campaign $80,000 in February. He also has outspent his opponent $61,000 to $45,000.
Both candidates said they supported Grall's parental rights in education bill, which became law earlier this year. Both also agree that the worsening water quality of the Indian River Lagoon and infrastructure must be priorities in the district.
Brackett, however, also sees the increasing costs of housing and property insurance as critical issues, while Hiltz puts education, veterans care and election integrity high on her list.
PRIMARY ELECTION: Aug. 23.
EARLY VOTING: Aug. 13-20, from 7 a.m. to 4 p.m., at the Indian River County Supervisor of Elections Office and Indian River Couty Main Library, both in Vero Beach, and at the Sebastian City Council Chamber.
LAST DAY TO REQUEST
VOTE-BY-MAIL BALLOT: Aug. 13.