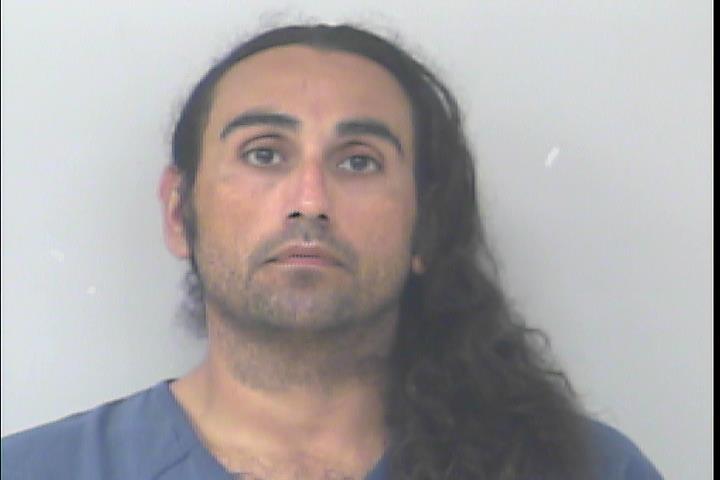 VERO BEACH — A man is awaiting extradition to Indian River County following a stabbing last month that left an associate – another man – seriously injured, officials said. The incident occurred in front of the Oceanaire Inn Motel in Vero Beach.
"The wound was so severe deputies had to apply a tourniquet to control the bleeding," Vero Beach police said in a statement.
Abel Erives, 43, was charged with aggravated assault with a deadly weapon, police said. The U.S. Marshals Task Force found Erives July 28 in Fort Pierce. Police said Erives was also arrested on an additional unrelated warrant out of St. Lucie County for organized fraud less than $20,000.
Erives was held Wednesday at the St. Lucie County Jail without bond. Erives' address was not immediately available.
The stabbing happened about 11:38 p.m. July 22 during an altercation with Erives and the man, police said. After the incident, the injured man, 32, went to the Indian River County Sheriff's Office and flagged down deputies.
Police said the man had a large stab wound to his right arm. The man told deputies another man, later identified as Erives, stabbed him in a vehicle in front of the Oceanaire Inn Motel in the 1000 block of 21st Street.
It was not immediately known what sparked the altercation. Erives fled from the area after the stabbing, police said.
Vero Beach police officers went to the motel and found an additional crime scene, officials said. It was unclear if the vehicle was seized into evidence.
Law enforcement officers found Erives in St. Lucie County and arrested him. Erives will be moved to the Indian River County Jail at a later date, police said.