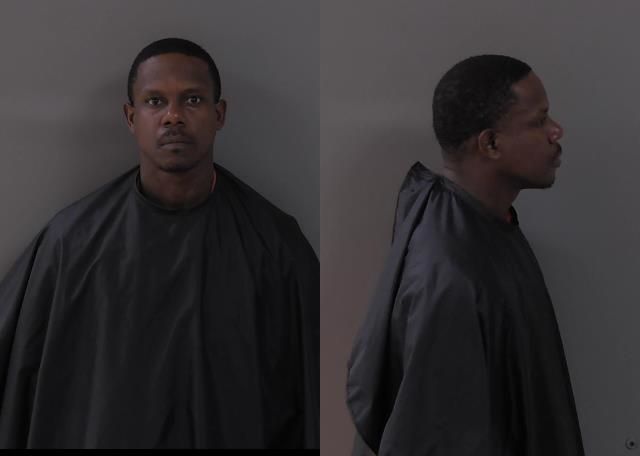 INDIAN RIVER COUNTY — A man who officials said led deputies on a brief chase following an undercover drug deal involving fentanyl, was jailed last week. Deputies were already monitoring Tony Devon Simmons after they learned he was the dealer responsible for a fatal narcotic overdose that occurred in Indian River County.
Simmons, 36, of the 1000 block of 23rd Place, Vero Beach, was charged with sale, deliver or possession with intent to sell or deliver fentanyl, possession of fentanyl, unlawful use of a two-way communications device and fleeing and eluding. Simmons was held Monday at the Indian River County Jail without bond.
An undercover detective set up the drug transaction with Simmons via text message on July 25. Simmons agreed to sell two bags of fentanyl to the person he thought was the buyer, reports show.
The two agreed to meet in the 700 block of 17th Place Southwest – south of the Florida Ridge – for the drug deal. Once Simmons arrived in his vehicle, sheriff's Special Investigations Section deputies turned on their emergency lights, reports show.
Deputies said Simmons drove through the front yard of a home and continued westbound on 17th Place Southwest. Detectives sounded their emergency sirens as they trailed Simmons for one-third of a mile, reports show.
Simmons eventually stopped the vehicle in the 1800 block of 8th Avenue Southwest and was taken into custody, deputies said. Deputies recovered the cell phone Simmons used to make the drug deal.
Deputies also found the plastic bags of narcotics Simmons tossed out of the window during the police chase. The bags contained a white powdery substance that tested positive for fentanyl, reports show.
Deputies arrested Simmons and booked him into the county jail. Simmons has an arraignment at 8:45 a.m. Sept. 15, court records show.