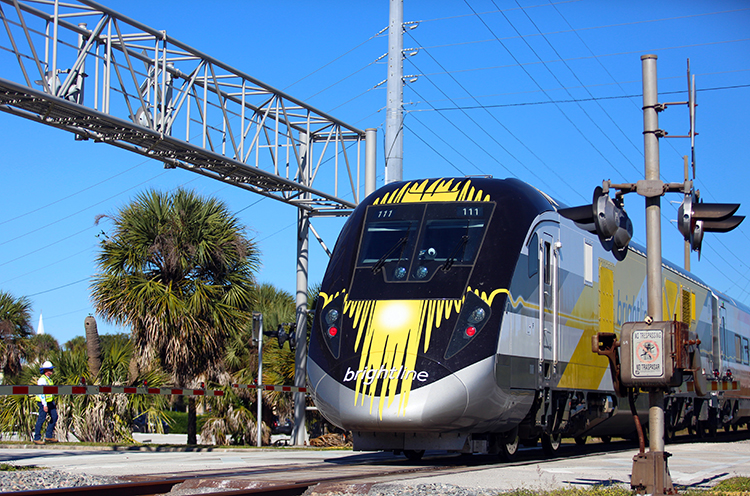 VERO BEACH — The State Road 60 railroad crossing will close starting Tuesday as Brightline officials continue construction to extend the high-speed train route to Orlando, authorities said.
The eastbound crossing at S.R. 60, also called 19th Place, will be shut down from 7 a.m. Tuesday through July 23, according to the Vero Beach Police Department. Motorists will be directed to drive south on 20th Avenue to 16th Street, then travel east on 16th Street to U.S. 1, and then head north on U.S. 1 to 20th Street.
Last month, Brightline officials closed the westbound S.R. 60 railroad crossing for three weeks to install a second track and new safety features. The company plans to rebuild eight railroad crossings in downtown Vero Beach by Sept. 25 as part of the $2.7 billion construction of high-speed passenger train tracks between South Florida and Orlando.
Brightline train routes currently run between Miami and West Palm Beach. Brightline was scheduled to finish construction of the high-speed passenger train tracks between Orlando International Airport and West Palm Beach by the end of 2022.