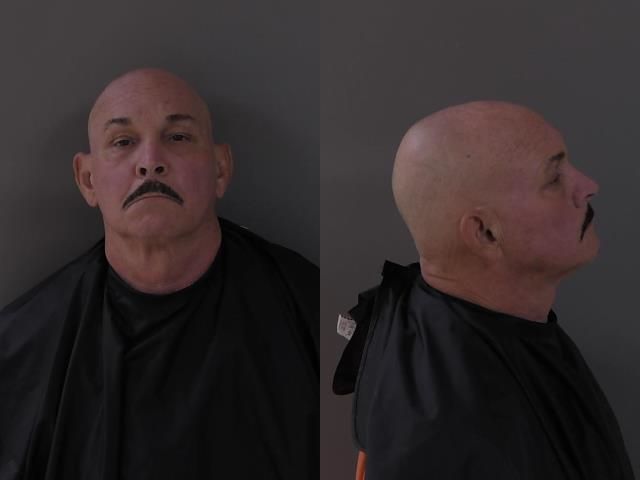 SEBASTIAN — A man was jailed after police said he carried a sheriff's badge and BB gun while asking a person for help to "investigate" who stole his bait and fishing net. The man told the individual he was with the sheriff's department, police said.
Police arrested Robert Marc Newsome, 65, of the 100 block of Mabry Street, Sebastian, on a charge of impersonating a law enforcement officer. Newsome was released Tuesday from the Indian River County Jail on $5,000 bond.
Newsome told officers a family member gave him the badge.
Sebastian police responded to reports of a suspicious person Monday morning at Indian River Drive and Coolidge Street, just east of U.S. 1. Dispatchers received several calls about a man, later identified as Newsome, walking around with a gun and sheriff's badge on his waistband, reports show.
Indian River County deputies found Newsome walking eastbound across U.S. 1. When a deputy ordered Newsome to stop, Newsome took off a belt from his waistband and threw it into a nearby bush, reports show.
Police searched the bush and found the black leather belt with a holster and BB gun, officials said. Officers searched Newsome and found a wallet that read "sheriff's department" on the front.
Inside the wallet was a sheriff's badge that read "Special Deputy St. Lucie County Sheriff's Office," reports show.
Police arrested Newsome and booked him into the county jail. Newsome has an arraignment at 8:45 a.m. Aug. 19, court records show.