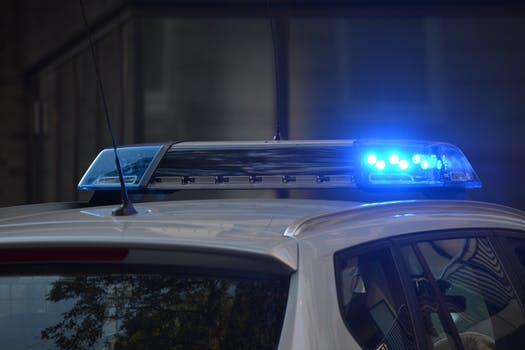 A year has passed since that tragic Saturday morning when Carl Cutler was struck by a passing car and killed while bicycling along North A1A, near the Pelican Island Wildlife Sanctuary.
And as one of his many John's Island friends and neighbors put it: "The community is still reeling from Carl's death."
More than a few of those friends and neighbors are also confused, disturbed and even angry – because they can't understand how the driver of the northbound car that veered into the bike lane and crashed into Cutler has managed to evade any serious consequences.
According to the Florida Highway Patrol's Traffic Homicide Report, which was finally made public 10 months later, John Rampp was cited for "careless driving," a non-criminal infraction resulting in a $148 fine.
That was it.
That was the penalty for causing the May 29, 2021, crash that took the life of a physically fit, active, 63-year-old retired investment banker who divided his time between the Greater Philadelphia area and the 32963 island, where Cutler enjoyed his regular bicycle rides along the seaside highway from his John's Island home to Sebastian Inlet State Park.
It didn't matter that the lone witness to the accident didn't mention the car Rampp claimed had passed him just before the crash and, instead, told the FHP investigator Rampp simply drifted into the bike lane.
It didn't matter that a Vero Beach 32963 investigation into Rampp's driving record revealed last fall that he had a long history of traffic offenses dating back to 1988 and twice had his license suspended, or that he refused to consent to a blood test.
It didn't matter that Cutler was wearing a helmet, pedaling in the bike lane, had flashing lights on both the front and back of his bicycle, and did nothing to cause the violent crash that knocked him onto the grassy shoulder alongside the highway.
The fact that Cutler died wasn't a factor, either.
After months of investigation and reviewing the final report, the FHP determined the crash was an accident and handed Rampp a traffic ticket – something he has experienced numerous times before.
In Brevard County, where he lived for more than 30 years before moving to Vero Lake Estates, Rampp was cited twice for driving without knowledge that his license had been suspended, five times for speeding, three times for operating an unsafe vehicle, twice for running a stop sign or signal, twice for not wearing a seatbelt, and once each for careless driving, failure to yield, and defacing or driving around detours.
Legally, however, those past infractions had no bearing on the FHP's investigation or findings, which have left Cutler's John's Island friends and neighbors disillusioned and frustrated.
They're also puzzled.
They want to know why there's no mention of Rampp's mobile phone or distracted driving in the FHP's 18-page FHP report on a fatal crash in which a car traveling 50 mph – at 10 a.m., on a clear day, on a dry road – inexplicably veered into a bike lane.
One of Cutler's John's Island neighbors went so far as to provide statistics that reveal distracted driving was cited as a contributing factor in 56,571 crashes that resulted in 2,726 serious injuries and 343 fatalities in Florida in 2021.
He called distracted driving an "unbridled and dangerous trend that riddles our streets and highways," noting the FHP's campaign against such behavior.
"In the context of this case," the neighbor said, "that campaign now seems a hollow effort."
The neighbor, by the way, said he was speaking for many of Cutler's John's Island friends, but he asked that he not be identified.
The reason?
"I'm a little concerned about being quoted with negative comments about a guy who … owns a shotgun," he said, referring to Rampp's arrest in April in Brevard County on weapons charges filed in Indian River County.
Rampp, now 50, has been charged with two counts of aggravated assault with a deadly weapon, a third-degree felony punishable by up to five years in prison and a $5,000 fine.
The Sheriff's Office report on that case, which is unrelated to last year's crash, states that Rampp was involved in a March 19 disturbance at the Vero Lake Estates home he shared with his then-girlfriend, Tracey Ann Pearson.
According to the arrest affidavit:
Pearson discovered that Rampp was still married and living with his wife in the Melbourne area on a part-time basis, prompting her to break off the relationship and ask him in a phone conversation to leave their home.
Rampp became upset, told Pearson she would need to have him legally evicted and threatened her life.
Fearing for her safety, she asked a friend and her friend's fiancé, John Wirth, who was also a contractor doing work on the house, to accompany her to the home so she could collect some of her belongings.
While at the home, the affidavit states, Pearson saw Rampp come through the front door and grab a shotgun that was leaning against a living-room wall. He then refused Pearson's request to leave the premises and threatened to kill her.
Having heard the threat, Wirth intervened, followed by two men, Benito Cardenas and Julio Cruz, he had brought with him to change the locks on the house.
Wirth told deputies that he pushed Rampp against a wall and tried to disarm him, adding that Rampp pulled the trigger several times but the gun didn't fire. The two other men, Cardenas and Cruz, joined the fray, struggling to take the gun from Rampp and hitting him "numerous times" before he finally let go and left the house, the affidavit states.
Wirth, Cardenas and Cruz each told deputies that Rampp pointed the gun at them and threatened to shoot.
Rampp was arrested in Brevard County on April 11 and transported to the Indian River County Jail, where he was charged with four counts of aggravated assault with a deadly weapon and two counts of misdemeanor battery.
Court records show that two of the aggravated assault charges and both battery counts were dismissed by Assistant State Attorney Patrick O'Brien on April 29, and that Rampp, who now uses a Melbourne address, is out on bond on the two remaining aggravated assault charges.
O'Brien said the case is "early in the proceedings."
Jim Kontos, Rampp's Melbourne-based attorney, did not respond to a message left at his office. He's also representing Rampp in contesting the careless-driving citation issued by the FHP after the crash that killed Cutler.
A hearing on the traffic ticket is scheduled for June 29 in front of County Court Judge Nicole Menz.
"Bikers and drivers beware," Cutler's John's Island neighbor said. "This guy still drives our streets."