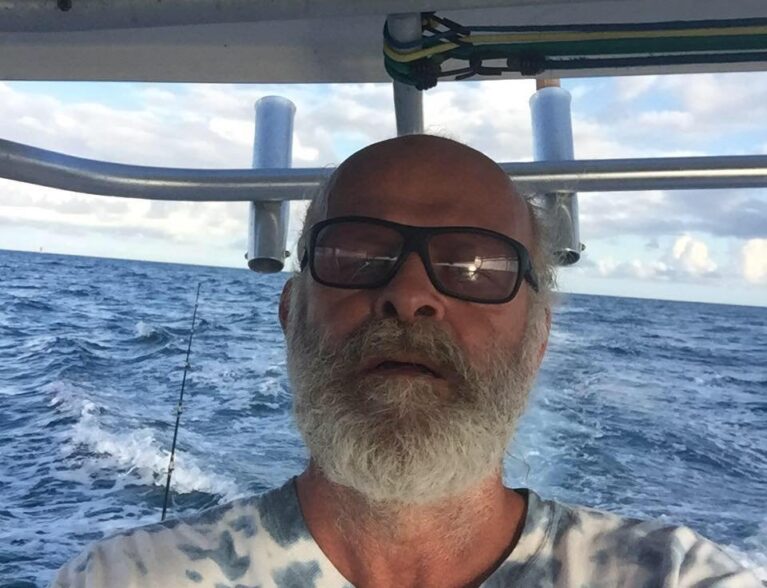 Officials will continue searching overnight for missing Vero Beach boater Dale Allan Hossfield, who was last seen Wednesday afternoon when he went on a solo boat trip. Hossfield's 29-foot vessel washed ashore that evening in Brevard County, U.S. Coast Guard officials said.
#Update 2: @USCG crews will continue searching throughout the night. More updates to follow.#USCG #D7 #MelbourneBeach #SAR pic.twitter.com/lrx0wSOaOK

— USCGSoutheast (@USCGSoutheast) May 20, 2022
U.S. Coast Guard rescue crews, Florida Fish and Wildlife Conservation Commission officers and Brevard County Sheriff's deputies were searching for 68-year-old Hossfield on Thursday. Brevard County Sheriff's officials contacted the Indian River County Sheriff's Office Wednesday for help in locating Hossfield.
Local deputies went to a home Wednesday in Indian River County, searched the property but did not find Hossfield. Deputies spoke to at least three residents familiar with Hossfield. One of the residents said Hossfield wanted to go on one last boat trip because he was thinking about selling the vessel, reports show.
The resident told deputies it was uncommon for Hossfield to go on a boat trip alone. The resident said Hossfield had a change in behavior recently and was acting "distant" and "tired," reports show.
Hossfield left in his boat from the Fort Pierce Inlet about 2 p.m. Wednesday, Coast Guard officials said. Coast Guard authorities got an alert nearly four hours later that Hossfield's 29-foot Suzuki Pro-Line boat hit the shore with the engines still running in Melbourne Beach.
#BreakingNews @USCG, @MyFWC, BCSO are searching for Dale Hossfield, 68, from #VeroBeach, after his 29ft boat washed ashore #MelbourneBeach, #Fl, Wednesday evening.
Anyone with information contact Sector Miami command center: 305-535-4472#USCG #D7 #SAR pic.twitter.com/LoICCmMJP8

— USCGSoutheast (@USCGSoutheast) May 19, 2022
Coast Guard officials said they issued an alert notifying all mariners to keep a lookout for Hossfield. Coast Guard has a helicopter crew, an air crew and five boat crews searching for Hossfield, a news release showed.
It was unclear where Hossfield was headed. Anyone with information on Hossfield's whereabouts should contact U.S. Coast Guard Sector Miami at 305-535-4472.
No further details were immediately available.