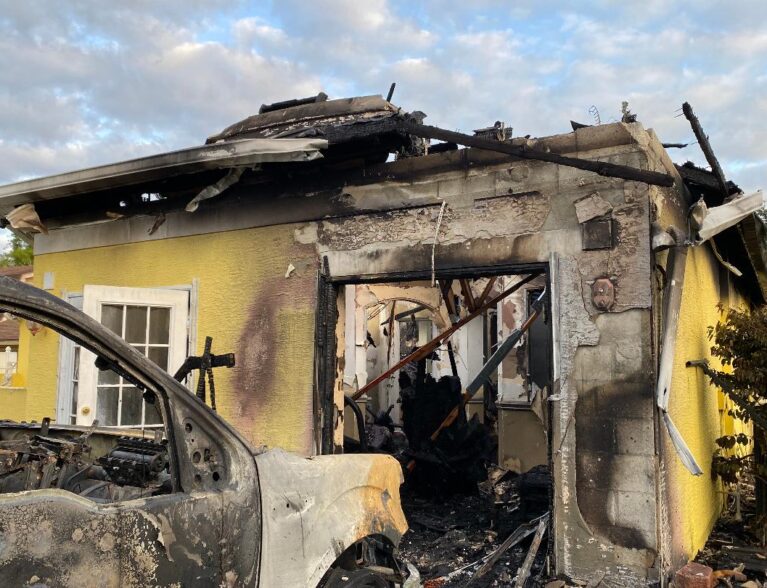 VERO LAKE ESTATES — Seven people – including three children – were displaced following a fire that started in a pickup truck and spread to a home Wednesday, officials said. No injuries were reported, according to Indian River County Fire Rescue.
Firefighters, Indian River County sheriff's deputies and a neighbor saved pets still in the residence including a turtle, bird and two dogs, Fire Rescue Bureau Chief Bill Herrington said.
The blaze started about 4 p.m. inside a black Ford truck in the driveway before flames spread into the home at 87th Street and 95th Avenue in Vero Lake Estates. The fire caused heavy flame and smoke damage inside the residence.
"The Ford truck was completely destroyed as well as the roof (of the home)," Herrington said.
Firefighters knocked down the blaze by 4:56 p.m. Officials determined the residence was uninhabitable.
No other homes were threatened by the blaze.
The Red Cross South Florida Region was helping to provide the residents with emergency financial assistance, along with health and mental services and other forms of support. The state fire marshal was investigating the cause of the blaze.
No further details were immediately available.
Photos provided by Red Cross South Florida Region