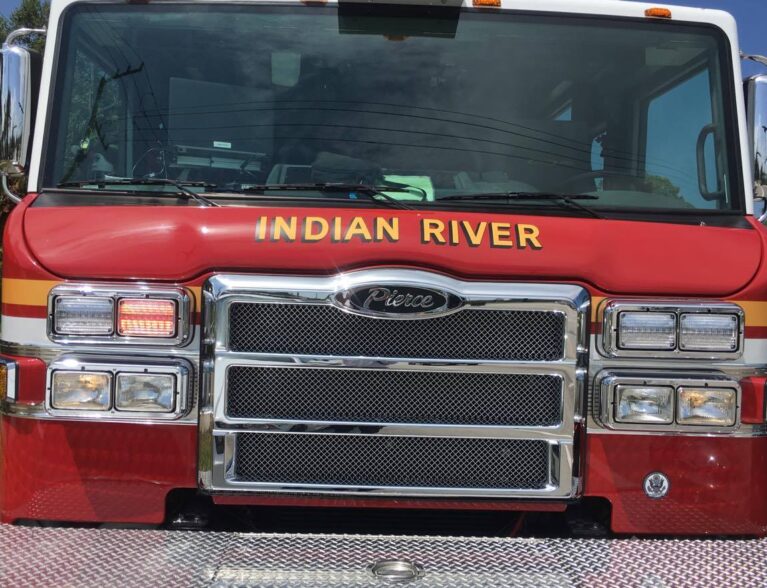 Update: 41st Street was reopened by 5:45 p.m., according to Indian River County sheriff's officials.
Earlier story:
GIFFORD — A family of five was displaced after a fire ignited in their home Thursday afternoon, leaving heavy flame and smoke damage. The mother, father and three children were not hurt, but a family cat died, Indian River County Fire Chief David Johnson said.
Johnson said the cat was not burned. Fire crews suspect the cat died from smoke inhalation.
Indian River County sheriff's deputies closed 41st Street between 29th and 31st avenues because of the house fire. It was unclear when the roadway was expected to reopen.
Indian River County Fire Rescue crews responded to the blaze at 3:48 p.m. at the residence in the 4100 block of 30th Avenue, west of U.S. 1, Johnson said. Johnson said the family evacuated the home before crews arrived.
The heavy flames were contained to the kitchen, but the smoke spread throughout the entire residence, Johnson said. Firefighters extinguished the blaze within five minutes.
Fire crews pulled the unresponsive cat from the home. Firefighters tried to revive the family pet using a special oxygen mask designed for animals, but were not successful, Johnson said.
Red Cross South Florida Region was helping the family to find shelter. The state fire marshal will investigate the cause of the fire.
No further details were immediately available.