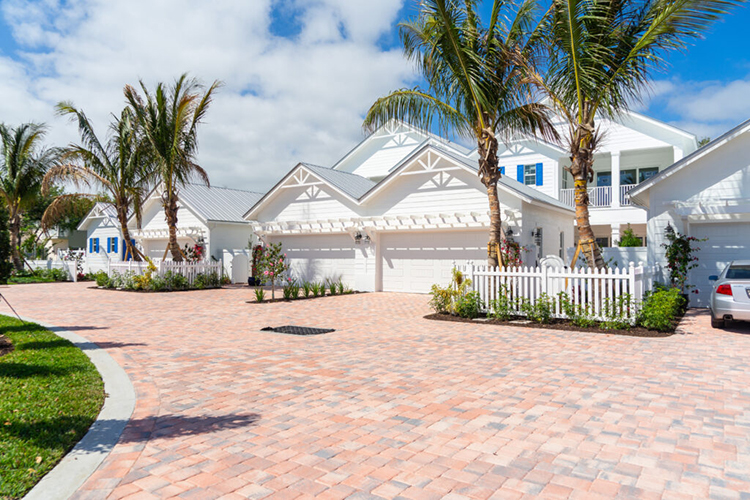 The five houses remaining for sale in the Sea Breeze Cottages at The Strand in Indian River Shores are expected to sell out during the spring in the tight local real estate market.
"We're hoping to be sold out in a couple of months," said Scott Reynolds of the Reynolds Team of Compass. "It'll take a year to finish construction."
Construction is expected to wrap up in June on two more Sea Breeze Cottages, both listed for $1,350,000, Reynolds said.
The last three Sea Breeze Cottages are priced at $1,480,000 and are due to be completed by the end of the year.
So far, 15 of the 21 units in Sea Breeze Cottages have been sold and the owners have moved into 12 of the units, Reynolds said. Buyers in the community get deeded beach access.
The cottages are 3,078 square feet with elevators, impact glass, metal roofs and a private courtyard with a pool and an outdoor kitchen, said Sven Frisell of the Reynolds Team.
"What's great about the development is the HOA takes care of common areas and the deeded beach access," Frisell said. "And that's all the HOA does. So, the HOA fees are a really reasonable $300 a month.
"The beach access is directly across A1A," Frisell said. "There's a gate with a combination, so there's only access for people who live at The Strand. The beach is pretty much theirs. There's nothing really around, so the beach is very private and not crowded at all.
"You'll probably see more turtle tracks on that beach than footprints," Frisell said. "It's beautiful, really serene."
Frisell described the barrier island real estate market as "very good, if not hot."
"They're coming from all over," Frisell said.
"We have people from up north trying to escape the crazy weather up there and the living conditions," Frisell said. "We have people from down south, and people who are local, who are either looking for new construction, or to downsize."
"We have one couple living in Boca Raton that are moving up here mainly for the great lifestyle Vero Beach offers and the access to the beach and relief from the congestion they have down there," Frisell said.
Photos provided