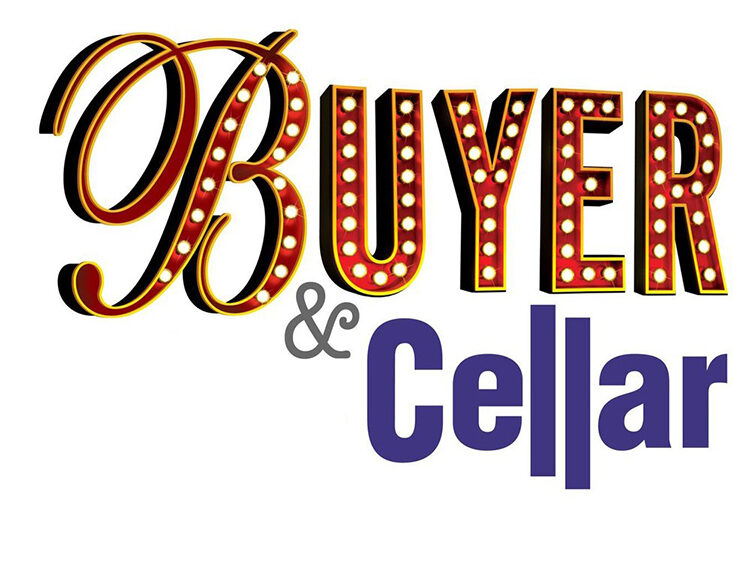 The Vero Beach Theatre Guild has opened a new venue – the Studio Theatre. It's an intimate space with about 45 seats. Plans are to bring both dramas and comedies to that space. Its inaugural production is the delightful "Buyer and Cellar," a one-man play that tells a fictionalized story based on the real-life private shopping mall of sorts that Barbra Streisand has in her Malibu home. The show runs 7:30 p.m. Sundays in the Studio Theatre at the Vero Beach Theatre Guild, 2020 San Juan Ave. Tickets are $30. Call 772-562-8300 or visit VeroBeachTheatreGuild.com.
Live! from Vero Beach presents one of the most iconic bands of the 1960s – Gary Puckett and the Union Gap. One of the era's most successful musical groups, Gary Puckett and the Union Gap had six gold records. They claim to have sold more records than the Beatles. Some of their top-10Billboard hits include "Young Girl," "Woman Woman," "Lady Willpower" and "The Girl is a Woman Now." Starting to see a theme here? Two of their popular singles have themes that seem to cancel each other out, at least as far as their titles: "Keep the Customer Satisfied" and "Don't Give In to Him." The group appeared frequently on television and currently tour internationally. It's bound to be a romantic show filled with some great singing, wonderful lyrics and melodies. You remember those, don't you? The show starts 7 p.m. Thursday, Jan. 27 at the Emerson Center, 1590 27th Ave., Vero Beach. Tickets are $40 to $95. For more information, call 800-595-4849 or visit MusicWorksConcerts.com.
The Space Coast Symphony Orchestra presents "Hooray for Hollywood, Part II" this weekend at the Vero Beach High School Performing Arts Center. The concert will feature some of the best-known themes of Hollywood films. These themes are all magnificent and will evoke wonderful memories of the films. The program includes compositions such as: Elmer Bernstein's delicate theme to "To Kill a Mockingbird," Maurice Jarre's remarkable grand theme to "Lawrence of Arabia," Bernard Herrmann's tense theme to "Psycho," Alan Silvestri's sweet, innocence-evoking theme to "Forrest Gump," James Horner's heroic, awe-inspiring theme to "Apollo 13," Hans Zimmer's exciting theme to the animated movie "Madagascar," and, of course, a few compositions by John Williams. There are many more truly wonderful musical themes on the program. The concert begins 3 p.m. Sunday, Jan. 30, at Vero Beach High School Performing Arts Center, 1707 16th St. Tickets are $35 at the door. The orchestra also offers a "Symphony for Everyone" program that offers discounted tickets. For more information, call 855-252-7276 or visit SpaceCoastSymphony.org.
The Vero Beach Museum of Art will have its Art Gala 2022: Masterworks in Art and Music this weekend. The grand event is sold out, but here's a little reminder of when/where/what if you were smart enough, and philanthropic enough, to get one of those $550 tickets. The Gala begins with cocktails at 6 p.m. then offers dinner at 7 p.m. In addition to enjoying jazz, swing and boogie woogie by the Mickey Freeman Trio and more, you'll get an early preview of the "Vero Collects: Hidden Treasures Revealed" exhibition, a collection of privately owned art from Vero Beach collectors paired with works culled from the museum's permanent collection. That exhibition opens to the public Jan. 29 and runs through May 15. Gala 2022 will be held Friday evening, Jan. 28, at the Vero Beach Museum of Art, 3001 Riverside Park Dr. Call 772-231-0707 or visit VBMuseum.org.
Here's something that yells out "Florida" through and through: an art exhibition of legendary Florida artists held at a local appliance store. It's the 11th Annual Jetson Highwaymen Show, which runs Saturday at Jetson's flagship store in Fort Pierce. The show will feature works by surviving Highwaymen artists, known for their vivid use of color in depicting the exoticism of Florida. The event will include demonstrations by Roy McLendon and R.L. Lewis, plus John Jetson's large collection of vintage art by the Highwaymen, whose paintings are among those in the Smithsonian Collection and have been the subject of stories on NPR and in the New York Times. There will also be barbecue served up by Traeger and Broil King. KitchenAid will raffle off some small appliances and Samsung will give away a television. And if you want to own your own Highwaymen art, talk with one of the dealers who will also be there. The event is free and runs 11 a.m. to 3 p.m. Saturday, Jan. 29, at Jetson's, 4145 S. U.S. 1 in Fort Pierce. Call 772-464-7050 or visit ShopJetson.com.