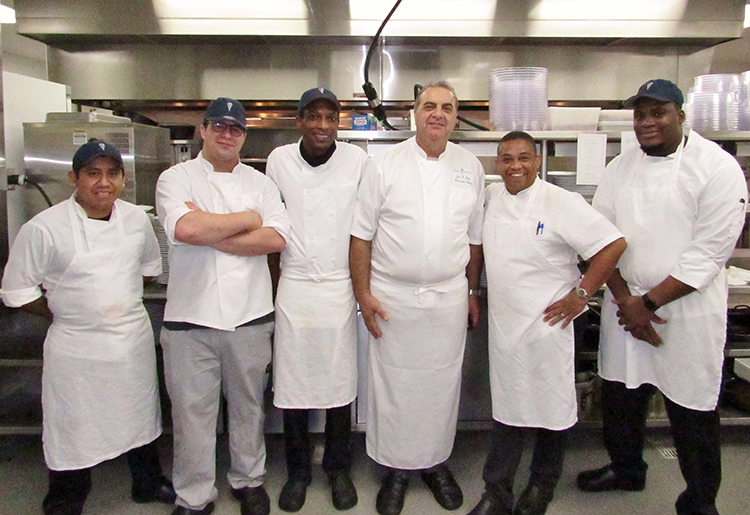 Despite continuing uncertainties caused by the pandemic, organizers of annual multi-week Quail Valley Charities events remain optimistic that they will meet their goal of cresting the cumulative $10 million mark in funding grants over the past 20 years to local charities that focus on children and education.
"With Quail Valley celebrating its 20th anniversary, I have to thank our membership once again for voluntarily giving of themselves to help Quail Valley Charities reach its goal of funding more than 35 children's charities of Indian River County in another tough year," said Quail Valley Golf Club owner Kathy Mulvey. "It is truly amazing how we all pull together, the members and our terrific staff, and all their hard work in achieving this goal. We couldn't do it without them."'
Quail Valley Charities has continually modified the scope of its events and activities since the creation of the nonprofit in 2001, which began with a two-day golf tournament that funded 12 agency programs. Since then, Quail Valley Charities has contributed more than $9.3 million, with $10 million clearly in site.
In addition to the continuing golf tournaments, events this year included a Kids Fun Run and 5K Walk/Run, tennis tournaments, Mah Jongg and duplicate bridge games, a Tower Shoot at Blackwater Creek Ranch, a Keenan Wine Dinner and a Wine Dinner with "Little Chef" Jamey Maloof, a Cookbook Signing Luncheon, an Art Show & Sale and a 20th Anniversary Celebration Dinner. And while some events continued to be limited in size for safety's sake, members made up for it with contributions.
"They've been so generous to us with their donations," said Trudie Rainone, Quail Valley Charities vice chair. "Our goal is to raise enough money so that all of our charities can get what they asked for."
"It's not only donors, but also sponsorships; we have more sponsorships than ever this year," agreed Wanda Lincoln, Quail Valley Charities chair. She explained that many of the sponsors, who may not have attended because of COVID, have continued to support the cause.
"They've also exhibited great faith in the vetting process," said Lincoln, referring to the extensive interviews and visits to the charities that are undertaken by volunteers to ensure that the money raised is being well-spent and accounted for.
"There's always a different series of events; there's always something unique," said Lincoln.
One of the newer events was the Art Show & Sale, which featured the talents of 21 member artists, an expanded number from last year, whose works included paintings, photography, jewelry and crafts. Other events, such as the tennis tournaments, have grown considerably over the years.
"I was here Saturday afternoon for the last women's tournament, and it was big; it was a party.
I thought, oh my gosh, how proud Sam must be for what he's built," said Lincoln, referencing Sam Garcia, director of tennis. "Along with the charities, it's helped the club in being able to provide for its members the kinds of things that they like. So, it's a win-win."
At one of the new events this year, longtime members were happy to reconnect with Chef Adam Young, who had worked as Quail's pastry chef under the excellent mentorship of Executive Chef Joe Faria from 2004 to 2009.
Young, owner of Sift Bake Shop in Mystic, Conn., introduced his new book "Sift" at a fabulous three-course luncheon, which included a demonstration on how to whip up the crème brûlée recipe in his book, including torching the sugar on the spot.
"What's outstanding about this property is the culture. I've never seen anything like it from a back-of-house perspective in any operation I've worked in across the nation. And it starts from the top down," said Young, referencing the "outstanding leadership" of Faria and Kevin Given, COO/general manager.
"They do so much to impact the industry nationwide, as truly innovative leaders in our industry and setting the benchmark for what hospitality is supposed to look like. There is not a day that goes by that I don't think in my own operation now, 'Well, what would Kevin do, what would Joe do, how would Mr. Mulvey (the late Steve Mulvey) handle this?' It's nice to see that network span across the nation. I see so many of my colleagues working all over the United States, taking a little piece of Quail Valley with them."
Young brought a bit of Sift to Vero with him as well, with the introduction of a multi-course Wine Dinner with "Little Chef" Jamey Maloof, executive sous chef for the Sift Bake Shop, whose diminutive stature contrasts greatly to that of 6-foot-5 Young.
Festivities concluded with an elegant 20th Anniversary Celebration Dinner, a gourmet banquet to pay tribute to 20 years of sponsors, participants, donors and the tireless volunteers and staff, who have contributed to the success of Quail Valley Charities.
In his welcome to guests at the dinner, Given gave particular thanks to representatives from Becker Holding, George E. Warren Corporation and Nelson Morgan Wealth Management for their generous contributions since its inception, and to Lincoln and Rainone for their unwavering guidance.
Photos by Kaila Jones and provided