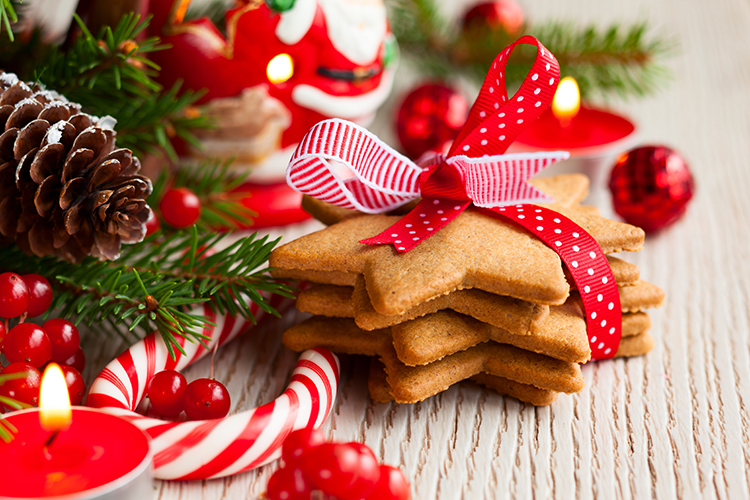 The turkey is a but a memory. Time to turn your sites onto the next big hurdle – getting presents for all those good little boys and girls, no matter the age. A good spot to kick off this jolly part of the season is the Christmas Tree Lane at First Presbyterian Church in Vero Beach. This 67th annual event, run by the Church Women's program, will be held this Saturday, Dec. 4, indoors and outdoors at the church. This grand event includes the popular Unique Boutique, which is filled with new and gently used items perfect for stocking stuffers and more, and Mrs. Claus' Pantry, which is filled with tasty temptations. "I know there are some real bargains," says Christmas Tree Lane co-chair Joan Irvine. "Except for the Boutique and sewing and quilting, you can walk around outside to shop for the famous Christmas cookies and other baked goods." In fact, that bake sale is so popular that the best goodies go fast. In fact, if you want home-baked goodies, get there early because they sell out early. There will be Cookies-by-the-Pound, packaged cookies, home-baked cakes, pies and fruit breads. You can also pick up some homemade pickles, jams and fresh Louisville pecans. Visitors who are not vaccinated are requested to wear masks. Christmas Tree Lane runs 9 a.m. to 2 p.m. at First Presbyterian Church of Vero Beach, 520 Royal Palm Blvd. Admission free. Ample parking. For more information, call 772-562-9088 or visit FirstPresVero.org.
You can also pick up items for holiday gift giving at the Young Entrepreneurs Market running 10 a.m. to 2 p.m. Saturday, Dec. 4 at the Environmental Learning Center, 225 Live Oak Drive, Vero Beach. For more information, check out their Facebook page.
Riverside Theatre's Comedy Zone will present headliner Mutzie, a busy stand-up comic whose schtick includes music, props, homegrown characters and rapid-fire improv. He has been seen on television, heard on radio and cheered in comedy clubs around the country. Feature act Michael Murillo has opened for big-name comedians such as Amy Schumer, Tig Notaro, Judy Gold and Greg Fitzsimmons. The shows begin 7 p.m. and 9 p.m. Friday, Dec. 3, and Saturday, Dec. 4 at Riverside Theatre, 3250 Riverside Dr., Vero Beach. Tickets are $20. Arrive early and enjoy a free music concert in the Loop. Food and drinks available for purchase. This weekend, the Live in the Loop concerts will feature the Jacks Band on Friday, Dec. 3 and the Real Deal on Saturday, Dec. 4. Both nights sound like a fun way to kick back and remember when. For more information, call 772-231-6990 or visit RiversideTheatre.com.
The Sebastian Brewfest is the spot to be Saturday for beer lovers and for those who want to get together for a good cause. Presented by the Rotary Club of Sebastian, the event features unlimited tastings of Florida Craft Brewers, ciders and wines. While the cost to attend the Brewfest is $35 for those partaking and $10 for designated drivers, be sure to bring along some extra cash so you can pick up some tasty offerings by an army of food trucks. There will also be music by the Dave Scott Band and games. Organizers expect 1,500 to attend. Proceeds from the Brewfest will help the club's charitable efforts, such as high school athletic teams, Backpacks for Kids Program, Sebastian COTE unit, Our Little Free Library, the Riverfront dock and boardwalk, the Linus project and local nonprofits. The Sebastian Brewfest runs noon to 4 p.m. at Riverview Park, U.S. 1 and Sebastian Blvd., SR 512. For more information, visit the Facebook page.
The AAUW Book Review Breakfast will be held 9:30 p.m. to 11:30 a.m. Monday at the Indian River State College's Richardson Center. The event explores the acclaimed book "Courageous Conversations about Race" by Glenn E. Singleton. The lecture and discussion will be led by Deborah Taylor-Long, coordinator of equity, family and community engagement of Indian River School District. Taylor-Long will lead the discussion as it delves into our need for candid conversations about race. The result of these candid discussions should lead to an understanding about how achievement gap exists. It also is designed to raise educational equity and excellence. The Richardson Center is on the campus of IRSC, 6155 College Lane, Vero Beach. The continental breakfast includes coffee, tea, juice and various pastries. Organizers are happy to accept donations to defray cost of the food. There is no cost to attend the event, but organizers would appreciate the donation of a pre-K book. For more information, call 772-567-8890.