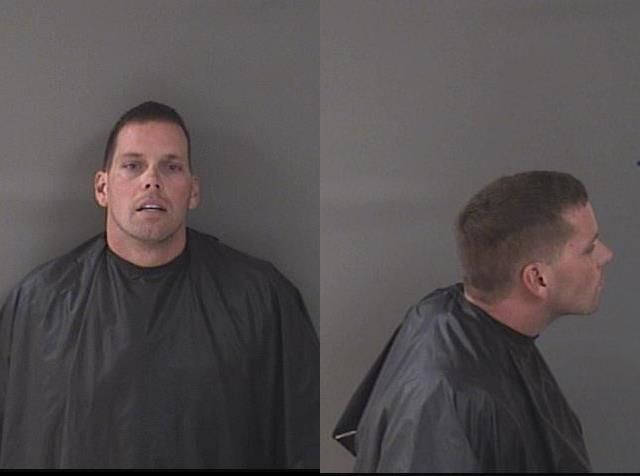 SEBASTIAN — A 31-year-old man was jailed Sunday after police said he submerged his Jeep into the water at a boat ramp while driving intoxicated. The man was able to escape the vehicle without injury, reports show.
Police arrested David Wayne Bowman II, of the 300 block of Easy Street, Sebastian, on a charge of driving under the influence with property damage or personal injury. Bowman was released Monday from the Indian River County Jail on $1,000 bond.
The incident happened Sunday at the Main Street boat ramp at 1300 Indian River Drive, Sebastian. Police responded to reports of a Jeep that had been backed into the boat ramp and then became submerged, reports show.
Officers arrived and saw damage to a large, metal trash can that was bolted to the cement. "The trash can was struck so hard it caused the slab to separate from the sidewalk," police officers noted in their report.
Officers said the Jeep had a trailer with a jet-ski that struck a metal sign and another trash can before veering into the water. Sebastian's Public Works Department estimated the damage caused by Bowman's vehicle was $3,200, reports show.
Police said Bowman continued to back the trailer into the water, but failed to stop before the Jeep became submerged.
Bowman escaped from the driver's seat before the vehicle slipped underwater, reports show.
When the Jeep was pulled from the water, the keys were in the ignition and the vehicle was still in "drive," police said. Officers spoke to Bowman, who was soaked in water from the waist down.
Police noted Bowman's eyes were red and glossy, he was unable to speak clearly and was slurring his words. Bowman told officers he shouldn't get arrested "just because he was drinking," reports show.
Officers arrested Bowman and booked him into the county jail. Bowman has an arraignment at 8:30 a.m. Dec. 7, court records show.