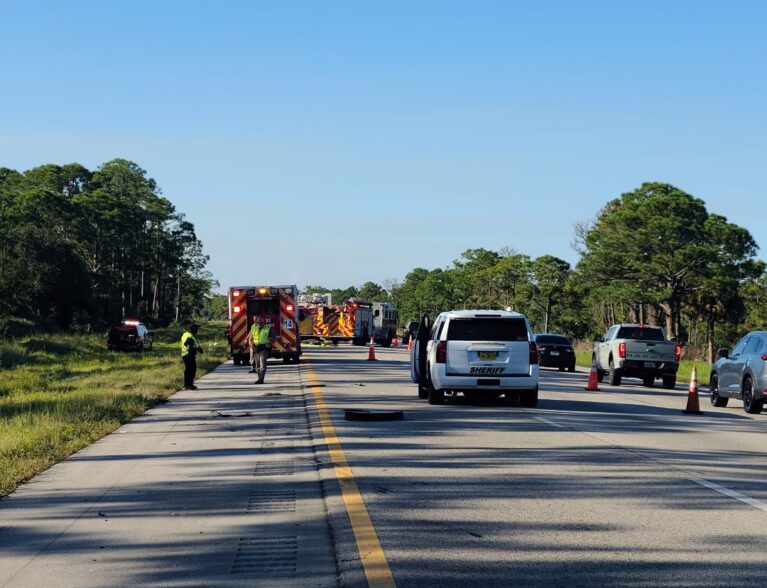 INDIAN RIVER COUNTY — A tractor-trailer driver killed after his vehicle hit a tree near northbound Interstate 95 Friday was identified as a 48-year-old Merritt Island man, according to Florida Highway Patrol. Troopers said a blown tire caused the fatal fiery wreck.
Highway troopers are no longer releasing the names of crash victims because of privacy reasons. The collision left the northbound lanes on I-95 closed for about five hours.
Troopers said the driver was headed northbound in a flatbed tractor-trailer about 4 p.m. on I-95 near mile marker 148, north of State Road 60. The tractor-trailer was in the middle lane hauling brick pavers.
Troopers said the tractor-trailer blew a tire, causing the driver to lose control of the vehicle. The vehicle then veered off the roadway and into the median, where it struck several trees before it became fully engulfed in flames.
The driver was pronounced dead on the scene, troopers said. The crash remains under investigation.