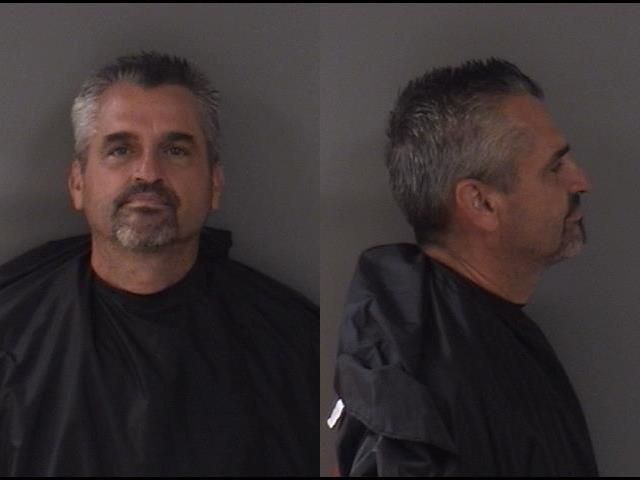 SEBASTIAN — Police said a man strangled his fiancée to death and slept in a bed with her body before placing the woman in a pickup found in a Walmart Supercenter parking lot Tuesday.
Michael John Despres admitted to officers that on Monday, he strangled 67-year-old Jeanine Bishop at their Sebastian home using a piece of rope with handles on each end, reports show. Despres told police he had been angry at Bishop and was contemplating killing her for several days before the woman's death.
The reason for Despres' anger was unclear.
Police arrested Despres, 56, of the 400 block of Briarcliff Circle, Sebastian, on a charge of premeditated first-degree murder. Despres was held Wednesday at the Indian River County Jail without bond.
The incident unfolded shortly before 8 a.m. Tuesday when Despres went to Walmart Supercenter and reported an emergency situation involving Bishop in the parking lot. Walmart staff then called 911.
Sebastian police went to the store parking lot at 2001 U.S. 1. Despres gave officers "cryptic" accounts about Bishop's whereabouts.
Police arrived and found Bishop's body sitting in the upright position in the passenger seat of her black Chevrolet Silverado pickup, reports show. Officers noted Bishop had ligature marks around her neck consistent with being strangled.
Paramedics arrived on scene and pronounced Bishop dead, police said.
Officers took Despres to the police department and questioned him. Despres admitted to walking up behind Bishop and strangling her to death as she sat in a kitchen chair at their residence, reports show.
Despres then moved Bishop's body to the master bedroom and placed her face up on the bed, police said. Officers said Despres went to sleep, woke up about 5:30 a.m. the next day, changed Bishop's clothes and put her body in the pickup.
Despres then used his van and Bishop's vehicle to stage Bishop's body in her pickup at Walmart.
To carry out the plan, Despres put a bicycle in his grey van and drove the van to Walmart, police said. Despres parked the van in the parking lot and used his bicycle to peddle back to his residence.
Police said Despres then drove Bishop's pickup – with her body still inside – to Walmart. Despres parked the pickup, drove his van to a nearby Dollar Tree and parked the van, officers said.
Officers said Despres walked from Dollar Tree to Walmart and spoke with a manager.
Police booked Despres into the county jail. Despres has an arraignment at 8:45 a.m. Nov. 29, court records show.