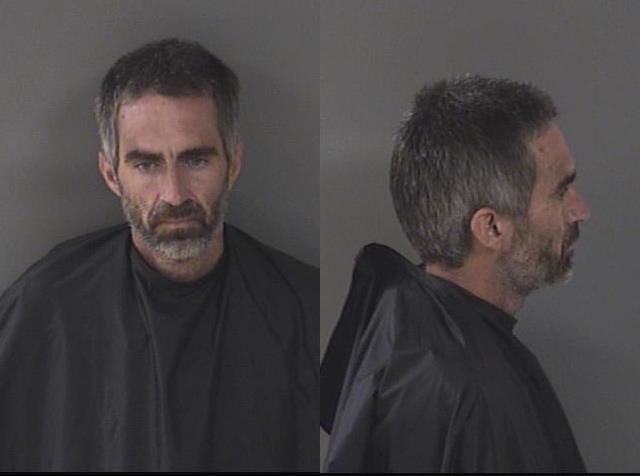 INDIAN RIVER COUNTY — A husband and wife were jailed in late September after deputies said they sold fentanyl to a person who later overdosed.
After the overdose, the husband dragged the person from a vehicle and onto a sidewalk before fleeing the area, sheriff's officials said. Deputies then administered a life-saving dose of Narcan on the unidentified person.
Deputies arrested Kenneth Joseph Aquilino Jr., 40, of Melbourne, on charges of possession of a controlled substance, possession of drug paraphernalia and sale, delivery or possession with intent to sell or deliver fentanyl. Deputies also booked Arleen Aquilino, 34, of the 2200 block of Allan Adale Road, Vero Beach, on four counts of possession of a controlled substance.
Indian River County sheriff's officials released surveillance footage Monday on Facebook showing Kenneth Aquilino dragging the person from the vehicle. Deputies obtained the video from a nearby business.
Sheriff's officials said the incident happened in mid-September in the area of south U.S. 1, but the exact location was unclear. Jail records show both Aquilinos were arrested about 5:30 p.m. Sept. 22 in the 900 block of U.S. 1 – just north of 8th Street – the area they fled to after the drug deal.
Sheriff's officials said deputies had responded to reports of an overdose when they came across the scene. Deputies and emergency medical services used Narcan nasal spray – a medicine used to treat suspected opioid overdoses – on the unresponsive individual.
Deputies recovered a mixture of heroin and fentanyl from the area, sheriff's officials said. Deputies began investigating and learned the dealer was Kenneth Aquilino and that his wife was with him during the transaction.
Sheriff's officials said the Aquilinos met with the person in their vehicle to sell the individual the narcotics. The person then ingested the drug and overdosed, officials said.
The Aquilinos drove away from the area, but were later stopped by deputies.
Deputies arrested the Aquilinos and booked them into the county jail. The Aquilinos both have arraignments at 8:45 a.m. Oct. 25, court records show.