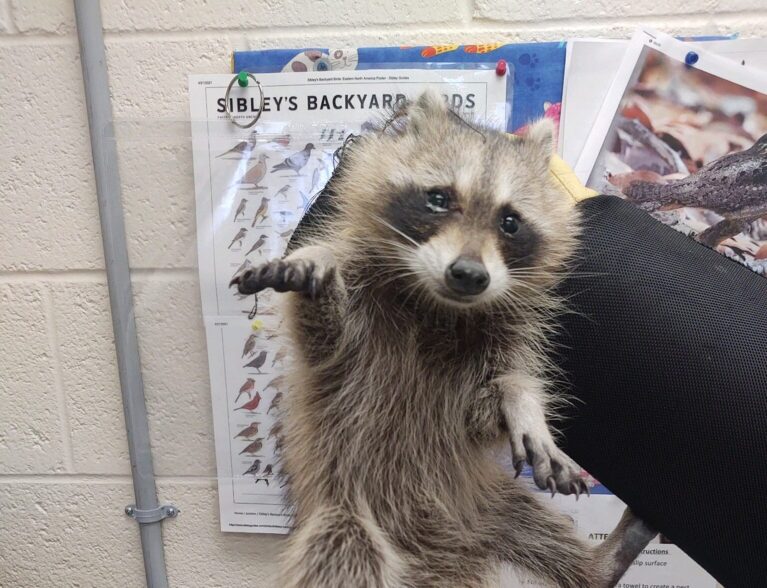 VERO BEACH — A baby racoon that hid under the tire well of a car was able to avoid serious injuries, thanks to Animal Control Officer Scott Lee.
The incident unfolded Thursday when a motorist headed northbound on U.S. 1 saw the racoon, which appeared to already have a minor injury. The driver stopped the vehicle to avoid striking the animal, Vero Beach police said.
Then, the racoon ran under the woman's vehicle. Lee safely removed the racoon without further injury, officers said.
The racoon was taken to the Humane Society of Vero Beach & Indian River County for examination and treatment.
Photos provided by Vero Beach Police Department