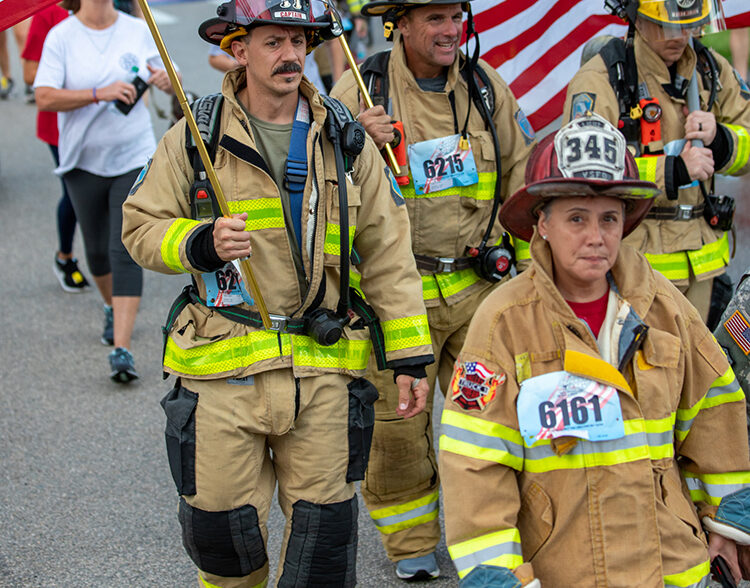 Vero Beach joins a legion of other cities throughout the country to remember and honor the fallen of Sept. 11, 2001, by participating in the nationwide Tunnel to Towers 5K Run & Walk, which runs virtually from 7 a.m. to 10 a.m. Saturday, Sept. 11 at Riverside Park. The event is semi-virtual. There will not be any timing or ceremonies. You are invited to register and then run at the park from 7 a.m. to 10 a.m. on 9/11, or in your own neighborhood. Registration is $30 for adults, $20 for first responders and military, $15 for children 13 to 17 years. Moreover, virtual runners/walkers also can register for $30 and can get a T-shirt and run/walk any time during the week. For more information, visit t2t.org, then hover your mouse over "Get Involved," scroll down to "Register for a Climb or 5K" and click. Then, on that page, scroll down to Vero Beach and click.
If you have a child who knows all the lyrics to "Frozen" and likes to sing them to you frequently, or perform them for family and friends in your living room, then maybe you need to get that young one into a theater program. There's none better than Riverside's Theatre for Kids. And there will be no program more than "Elf the Musical, Jr." These "junior" versions of big Broadway shows are so close to the originals you'll be hard pressed to tell the difference – as far as the libretto and songs go, that is. And any patron of Riverside Theatre knows that professional organization spares no expense in producing the best possible shows, whether it be those with a cast of New York professionals or a cast of those little darlings destined for the Great White Way. To get your child considered for "Elf the Musical, Jr.," you need to send in a video audition by Wednesday, Sept. 15. The video should have your precocious one singing 32 measures (no more than two minutes) of an up-tempo song, somewhat similar in nature to the modern jazzy style of "Elf the Musical." They need to sing it a' cappella, which means without benefit of CD of other musical accompaniment (read: Mom playing piano). Callbacks will be held via Zoom. If your child is called back, you'll receive an email from director Kevin Quillinan. There is no cost to audition, but if cast, the tuition will be $300. And there is tuition, because this is an educational experience for your child, resulting in the musical production. "Elf the Musical, Jr." follows the story of Buddy, a young orphan who grows up at the North Pole. When he's grown much taller than all the other elves, Santa allows Buddy to go to New York City to try to find his birth father. Needless to say, hilarity ensues and that feel-good holiday promise fills the air. Rehearsals will be held 4:30 p.m. to 6 p.m. Mondays, Wednesdays and Fridays, Oct. 1 to Nov. 21. The show runs Nov. 19-21. Riverside Theatre is at 3250 Riverside Park Dr., Vero Beach. Call 772-231-6990 or visit RiversideTheatre.com and click onto "Education" then "Student Auditions" and finally, at the bottom of that page, click onto "Audition/Learn More."
Riverside Theatre is also the place for comedy. But this time, it's adults only. This is "The Comedy Zone," a stand-up locale that brings in comedians making their way around the country on their way into the national spotlight. This weekend's comedians are headliner Kevin Lee and opening act Corey Hunter. The shows are 7 p.m. and 9 p.m. Friday and Saturday, Sept. 10 and 11. Tickets are $20 plus a $2 processing fee. There are also free outdoor concerts before the shows. And, there are bar menus for those needing a bite. Call 772-231-6990 or visit RiversideTheatre.com.