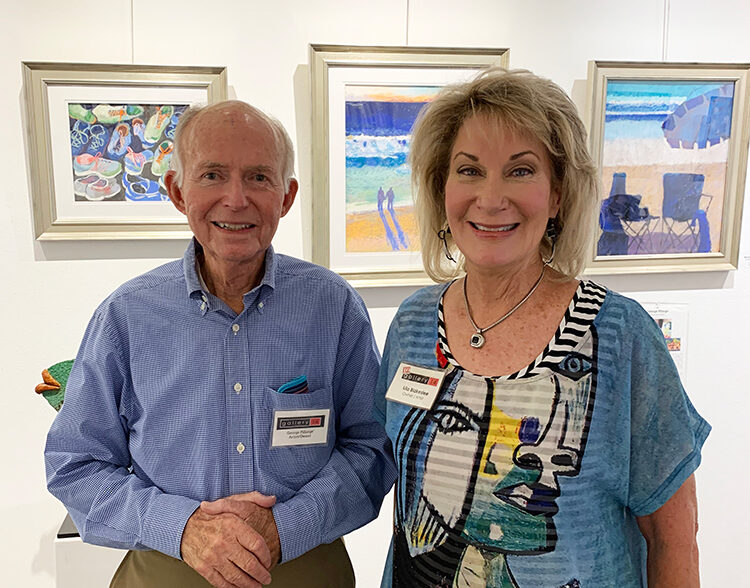 Despite inclement weather at the start of last week's First Friday Gallery Stroll, discerning art aficionados made their way to the Downtown Arts District to view works by talented local artists. "We already had one sale, right off the top," said Lila Blakeslee, a Gallery 14 partner.
"Usually, someone will walk in, and a piece of art will just speak to them." Summertime is traditionally when galleries are closed or have reduced hours, enabling artists to work on their craft and gear up for season. And despite the pandemic forcing the closure of a couple of galleries, an air of positivity prevails. Artist's Guild Gallery member Sue Dinenno said Covid triggered a reduction from 19 to 10 members, but that it was ultimately beneficial.
"The gallery looks wonderful, because now every artist has their own space," agreed Penny Aliyetti. And for something completely different, Blakeslee told us to make sure to visit Jekyll's Basement, where Joe Stallings offers a cornucopia of pop culture memorabilia and special goodies just in time for Halloween.
Photos provided