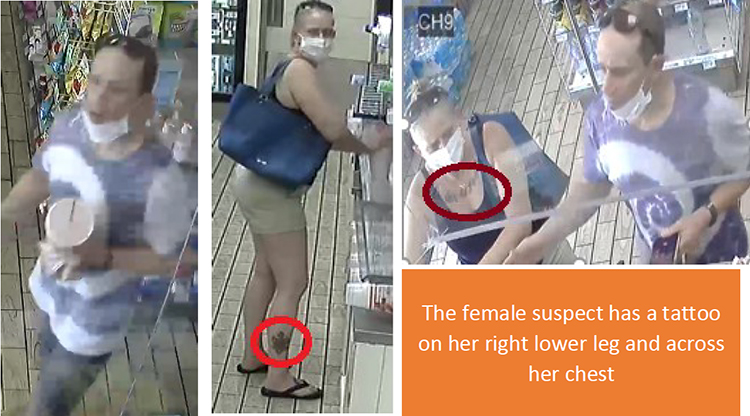 VERO BEACH — Police are asking the public to help identify two people who they said stole items from a 7-Eleven convenience store near downtown.
Officers said a man and woman went in the store shortly before 5 p.m. Aug. 20. The business is located in the 2200 block of U.S. 1, north of 21st Street.
Police said the duo took items off the shelves, placed them in the woman's blue handbag and left the store without paying. Details on the merchandise stolen or the dollar value of the items were not immediately available.
Vero Beach police posted surveillance images of the pair to the agency's Facebook page on Friday.
Officers described the woman as white with blonde hair and about 30-to-40 years old. The woman was wearing tan shorts, a black tank top and carrying a blue handbag.
Police said the woman has a tattoo on her right lower leg and across her chest.
Officers described the man as white with brown hair and about 30-to-40 years old. The man was wearing blue jeans and a blue and white shirt.
Those with information on the identity or location of the suspects should contact police Det. Jennifer Brumley at 772-978-4667 or jbrumley@vbpd.org.