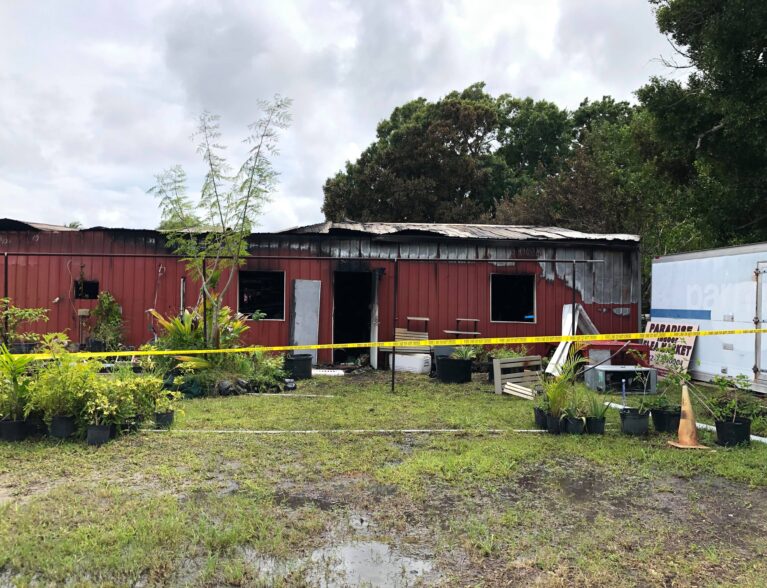 INDIAN RIVER COUNTY — No injuries were reported after an overnight fire left Paradise Indoor Flea Market fully engulfed in flames, fire rescue crews said.
The building was deemed uninhabitable because of heavy smoke and flame damage, Indian River County Fire Rescue Battalion Chief Roger Dion said. The state fire marshal was investigating the cause of the blaze, Dion said.
The building was closed at the time of the incident and there was nobody inside, Dion said.
The fire ignited about 2 a.m. Saturday at the flea market in the 100 block of 11th Street Southwest, just east of U.S. 1. Firefighters extinguished the blaze within 30 minutes, Dion said.
Fire crews cut power to the building.
Yellow caution tape could be seen roped around the facility Saturday afternoon.
The smell of smoke still lingered in the air. Scorch marks could be seen on the outside of the building.
The incident remains under investigation.
Photos by Nick Samuel