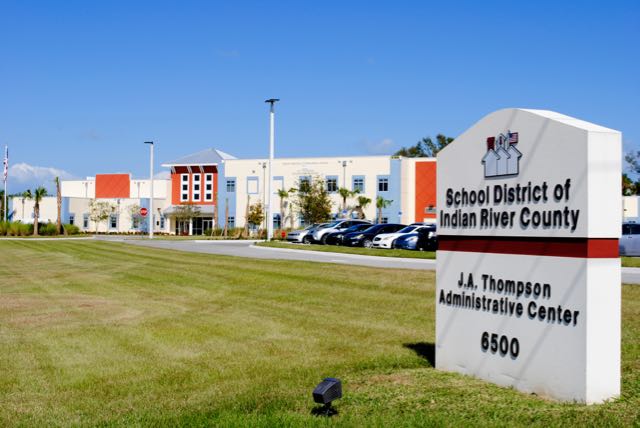 The School Board voted 3-2 Tuesday to require all students – pre-K through the eighth grade – to wear masks while attending the county's public schools for at least the next two weeks, unless parents provide a doctor's note exempting their children from the mandate for medical reasons.
With its decision, which eliminates a parental opt-out clause that had been exercised by more than 3,000 students in the county, the board joined nine other Florida school districts that have defied Gov. Ron DeSantis' ban on mask mandates.
The change in policy, which was prompted by a recent spike in COVID-19 cases locally and throughout the state, was recommended by Superintendent David Moore and scheduled to take effect Monday.
The mandate requires students to wear masks indoors when social distancing isn't possible and when riding school buses. When the school year began, the district merely "high recommended" that students wear masks.
Moore told board members the mask mandate at those grade levels was needed to ensure that schools can remain open. He said the district's efforts to mitigate the spread of the virus weren't working.
Currently, children under age 12 aren't eligible for COVID-19 vaccinations.
"As a superintendent, asking you to approve a recommendation that is controversial is a hard thing to do," Moore told board members, "but it's the right thing to do."
Moore said he excluded high school students from his proposal because the exposure rate is lower than at elementary and middle schools.
School Board Chairman Brian Barefoot was joined by Mara Schiff and Peggy Jones in voting in favor of the mandate. Vice Chairwoman Teri Barenborg, who expressed concern about infringing on parents' rights, and Jackie Rosario, who was opposed to defying the governor's order, voted against it.
The board will revisit its decision – which already has drawn the ire of the small anti-mask faction here – at its Sept. 14 meeting.
On Monday, Moore's staff notified district employees – including teachers – that they must wear masks inside all district buildings when social distancing wasn't possible.
The district reported that 74 employees had tested positive for COVID-19 since the school year began.