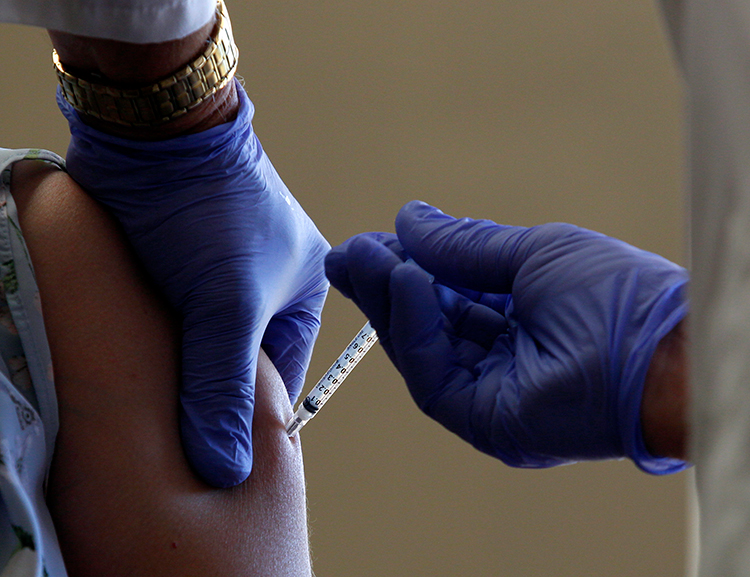 New COVID-19 infections, boosted by the widely circulating Delta variant, increased 40 percent over the previous week, the case count rising from 682 to 955 and setting a new record for Indian River County of an average of 136 cases per day, up from 97 cases per day the previous week.
The last time cases got nearly this high was in January when Indian River County saw an average of 120 cases per day or 840 in one week. For comparison, during the summer surge of 2020, the largest number of cases in one week was 385, or 55 per day.
In early June, about eight people per day were testing positive. So, in two months, that number has risen by 1,600 percent.
There's some good news in the numbers, however, as the number of weekly vaccinations is also on an upward trend. In June, between 500 and 600 people were being vaccinated per week. Last week, 1,829 people were vaccinated, bringing the total number of people vaccinated in Indian River county to 98,485, or 68 percent of the eligible population 12 years and older.
Despite the transmissibility of the Delta variant, fewer people are getting tested right now than back in January when the weekly case count was similar – likely because people who are fully vaccinated aren't likely to get tested unless their symptoms are pretty bad. The problem with that is that they can still be spreading the virus with a mild case.
Back in January the countywide positivity rate hovered around 15 percent on average, meaning that 85 percent of people who got tested did not have the virus. With the case positivity rate last week in the 20-percent range, one in five people tested had the virus.