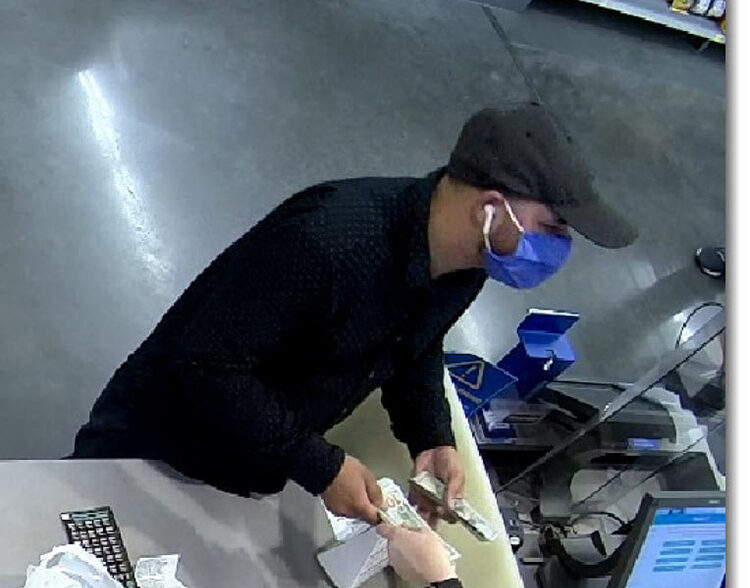 VERO BEACH — Police are asking for the public's help in identifying a man who they said stole $4,200 from Walmart Neighborhood Market.
It was unclear how the man got the money.
Officers on Thursday released a surveillance photo of the man on Vero Beach Police Department's Facebook page. The man is seen wearing a dark-colored cap, a long-sleeve dark-colored shirt with a design and a protective mask.
Police said the incident happened inside the Walmart located in the 1700 block of U.S. 1, south of State Road 60. The time and day of the theft were not immediately available.
Officers said the man had a fake driver's license with the name Angel Gill Torres. The man was described by police as Hispanic and in his 30s.
Anyone with information on the identity of the man should contact police Detective Kyle Eder at 772-978-4665 or [email protected]