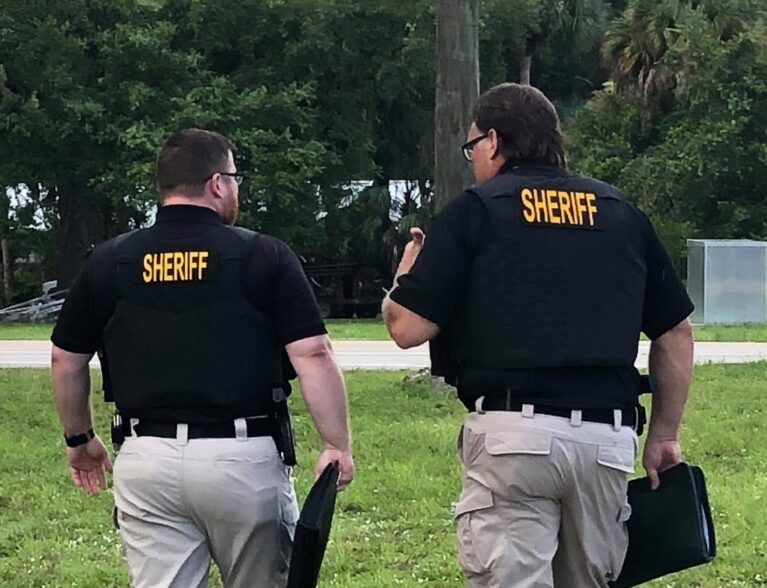 INDIAN RIVER COUNTY — Deputies continue to investigate a deadly shooting on Sunday described as a "targeted incident involving drugs," officials said.
The incident left a person with a gunshot wound to the back of the head in south Vero Beach, a sheriff's report shows. The individual was taken to the Vero Beach emergency room, where doctors pronounced the person dead, authorities said.
The person's name, age and gender were not publicly released. Further details about the involvement of drugs were not immediately available.
There was no known threat to the neighborhood, Indian River County deputies said Sunday night. It was unclear if deputies were actively searching for the shooter or if the suspect had been identified.
"Our detectives are currently interviewing a number of people and running down leads in the case," sheriff's officials said in a late Sunday update. "If you have any information regarding this case, you can remain anonymous and be eligible for a cash reward by calling Treasure Coast Crime Stoppers at 1-800-273-8477 or going to www.TCWatch.org."
The incident caused deputies to block 5th Street Southwest for about four hours.
Deputies responded to reports of a shooting about 3:45 p.m. Sunday in the 4300 block of 5th Street Southwest. The location is north of Oslo Road.
Deputies arrived and found the injured person lying on their back with a gunshot wound, reports show. The individual's body was located about 10 feet from the front door of a residence.
It was unclear if the shooting happened inside or outside.
Deputies searched the person's clothing for any firearms, but did not find any, reports show. The person was taken to the hospital.
Deputies also searched the area for any weapons, but found none.
Deputies heard a male voice coming from inside of the nearby home, where the front door was partly open and the lights were on, reports show. Deputies gave commands for anyone inside of the residence to come out.
When deputies did not receive a response, they set up a perimeter around the area. The sheriff's SWAT team and Crisis Negotiation Team also responded after deputies believed someone had barricaded themselves in the home, reports show.
The SWAT team searched the residence and did not find anyone inside, deputies said. Deputies discovered the voices heard earlier were coming from a television in the home, reports show.
The sheriff's crime scene unit, along with several sheriff's patrol vehicles and a fire rescue ambulance, could be seen in the area Sunday afternoon. Deputies in tactical gear surrounded the neighborhood.
Several unidentified people were seen hugging and crying not far from the site. The shooting remains under investigation.