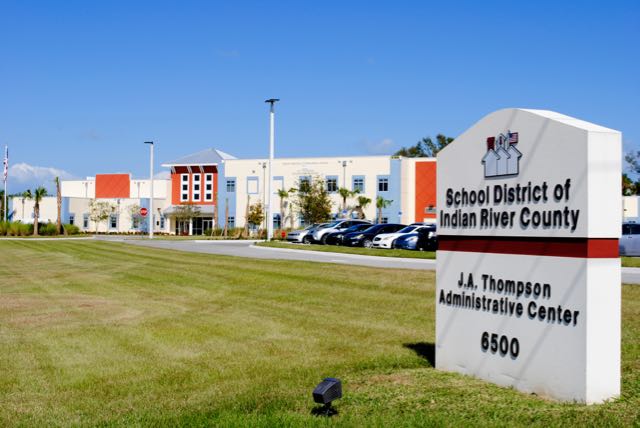 School Board member Jackie Rosario, whose term expires next year, has denied allegations that she was "spreading conspiracy theories" about race-related curricula and spouting "political propaganda to get re-elected" when she spoke at a recent meeting.
The accusations stem from Rosario's remarks at the School Board's May 11 meeting, where she read aloud excerpts from a published letter and column – both written by right-wing authors – fiercely opposed to critical race theory being introduced to public education.
The theory, endorsed by civil-rights scholars and activists, is based on the premise that racism is embedded within American society and institutions.
Rosario said she researched the controversial theory and would not endorse its infusion into the school district's curriculum because "there's no scientific basis for it" – not because she was pandering for votes, an allegation she called "ridiculous."
Her opposition to the idea that racism is embedded in U. S. institutions, including schools, puts her in alignment with Governor Ron DeSantis. At his urging, the Florida Department of Education last week adopted a new rule to prevent public schools from teaching critical race theory, which he said would cause children "to hate their country."
Rosario told Vero Beach 32963 she knew the state Department of Education would ban the theory, which she described as "racially charged," in Florida's public schools.
"I'm not going to apologize for my views on critical race theory," Rosario said. "We shouldn't be looking at children based on their race, and I wanted to make sure we didn't pick a curriculum that did.
"The focus of education in our district should be 100-percent on standards, not on social position," she continued. "Nothing in critical race theory is listed in our standards, so there's no reason to inject social justice or indoctrination into our curriculum."
In fact, she added, "I don't agree there is white privilege. There is economic privilege."
Rosario's position on the issue became obvious when, speaking from the School Board dais last month, she read sections of the Florida Citizens Alliance's "Open Letter" to DeSantis and from conservative writer Christopher Rufo's column titled, "The Courage of Our Convictions: How to Fight Critical Race Theory."
Her actions provoked strong reactions from two former School Board candidates and the current chairman of the school district's Equity Committee.
One of the former candidates, Stacey Klim, wrote a letter to the School Board, Schools Superintendent David Moore and other members of the district's administration last week and requested that Rosario resign immediately.
Klim, operations director for the Democrats of Indian River, alleged that Rosario violated the School Board's Standards of Ethical Conduct, which states: "Decisions must be based on the best interests of students and not on political or personal interests."
The Florida Citizens Alliance's letter referred to critical race theory as a "harmful ideology" that is "wacko and unacceptable in Florida" and warned DeSantis that "communists never stop," urging him to use his executive powers to ban it.
"Ms. Rosario has made it clear that she puts her personal, religious and political beliefs above the students, teachers and staff in this county," Klim wrote, labeling the Florida Citizens Alliance a "well-known, far-right organization that is anti-public education, anti-teacher and anti-LGBTQ."
She cited the letter's use of "outrageous language" in attempting to connect critical race theory to communists, Marxism and the Black Lives Matter movement.
"A School Board member who promotes, praises and acknowledges an organization that . . . [makes such claims] is a detriment to the well-being and health of students, and should resign from her duties."
Another former school board candidate, Merchon Green, verbally attacked Rosario during the public-comment segment of the School Board's May 25 meeting, accusing her of spreading right-wing conspiracy theories "from sources that have no credibility," as well as "being divisive and contributing to the circus that is destroying this district."
Green, who grew up in Indian River County and served as chairwoman of the school district's Equity Committee before becoming Orlando's first-ever equity official in January, described Rosario's conduct as "not only reckless, but it lacks integrity."
She alerted voters that Rosario's term is up next year and encouraged them to elect someone else – "someone who will unify the community."
Kevin Browning, current chairman of the district's Equity Committee, also spoke at the May 25 meeting, condemning what he called a willingness to rely on "fear tactics" and pursue "personal agendas."
He was especially troubled by Rosario presenting as factual the excerpts she read from Rufo's opinion column, which referred to critical race theory as "identity-based Marxism" and claimed its proponents are dishonestly attempting to mislead the public.
"Critical race theorists, masters of language construction, realize that neo-Marxism would be a hard sell," Rosario said as she quoted from and then paraphrased Rufo's column, "so they lean on the words of 'equity and equality' and some of these other euphemisms."
Rosario went on to cite other states that have banned critical race theory from their schools, naming Oklahoma, Arkansas and Idaho, and giving her tacit approval to Florida doing the same.
Browning challenged Rosario's examples, saying, "Oklahoma ranks in the bottom 10 states in the nation for child wellbeing and 42nd for education. Why would we follow anything Oklahoma does for education?"
He then asked why she didn't expand her research to include states that fare better in education – such as Massachusetts, Connecticut, New Jersey and Virginia – but haven't banned critical race theory.
Rosario didn't respond from the dais, but she said last week Klim, Green and Browning were "cherry picking" from her remarks.
"I never once said we should compare the Indian River County school district, or Florida schools in general, to schools in those other states," Rosario said.
As for Klim's criticism, Rosario said: "Just because I referred to a letter doesn't mean I endorse everything that group stands for. I didn't even look into the organization. Maybe I should have, but what mattered to me was the content of the letter, specifically asking Governor DeSantis to halt the decision on choosing a curriculum."
The School Board's four other members and Moore refused to comment on Rosario's actions, Klim's letter or the criticism from Green and Browning.
Browning said last week, however, he believes Klim's letter has merit because, "What Rosario did was very divisive for this community, and it wasn't based on anything that's realistically happening here . . . Nobody is teaching critical race theory."
He said Rosario reading from the FCA's letter and Rufo's column made the Equity Committee's task – helping the school district and local NAACP chapter meet the requirements to end a desegregation order issued by a federal court in 1967 – more difficult.
"What she did throws a stumbling block out there," Browning said. "Dr. Moore has made the desegregation order a priority . . . and progress has been made. We're making headway and finding agreement.
"Then she tosses out a bunch of lies."
"Right now, she is failing in her duties," Green said, "and she should evaluate the harm her words and actions are causing in the district."
Rosario said she doesn't believe she is being divisive and will not resign.
"I'm not ignoring racism or trying to sweep under the rug that racism exists or existed in the past," she said. "I just don't want to get to a scary place where we're having classroom conversations that are confrontational."