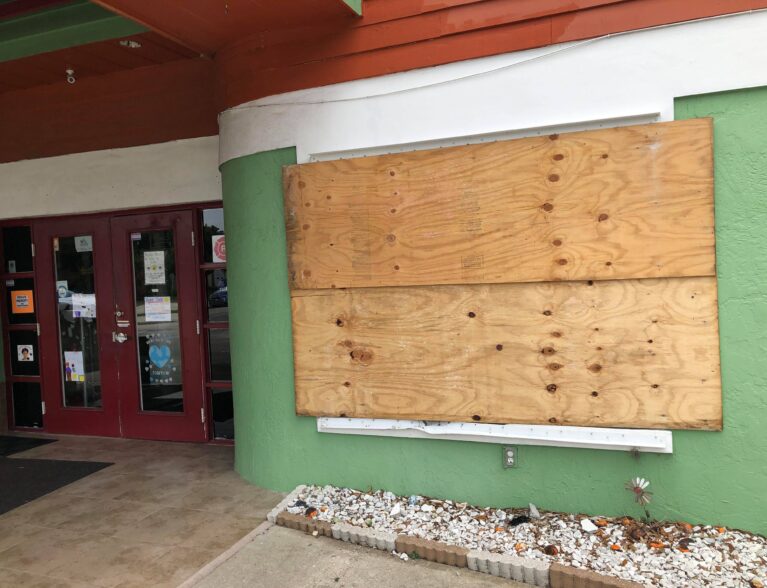 SEBASTIAN — No injuries were reported after a pickup driver slammed into a pre-school and daycare center Thursday afternoon, fire rescue crews said.
"As (the driver) was pulling in, she couldn't hit the brake," Indian River County Fire Rescue Battalion Chief Jamie Coleman said. "The pickup hit another car and then the building."
Coleman said parents were picking up their children at the time of the incident. The crash happened about 5 p.m. at Learning Tracks Inc. at 1088 Barber Street, Sebastian.
The driver of the white Ford Ranger struck a tan four-door sedan. Inside the sedan was a father waiting to pick up his children, Coleman said. The man was not hurt, Coleman said.
The Ford then hit the building's outer wall and a window. The impact shattered the window, Coleman said. Damage estimates were not available.
"There were no kids in the area of the building that was hit. The kids were in another part of the building," Coleman said. "No kids were outside."
Coleman said a worker was sitting at a desk in the room where the window was hit. The employee was not injured, Coleman said.
The Ford driver was not hurt, but was taken to Sebastian River Medical Center as a precaution, Coleman said. No further details were available.