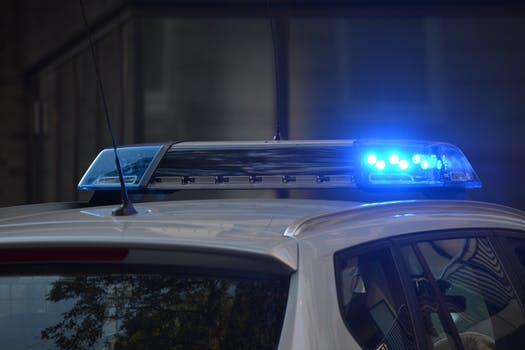 INDIAN RIVER COUNTY — A 57-year-old Vero Beach man and his dog were killed after being struck by a vehicle late Monday, Florida Highway Patrol troopers said.
The man and the dog were both pronounced dead at the scene, troopers said. Troopers are no longer releasing the names of crash victims because of privacy reasons.
The vehicle in the crash – a 2018 dark blue Chevy Impala – was not connected to a Monday shooting in Fort Pierce, St. Lucie County Sheriff's Chief Deputy Brian Hester said. Even though the two incidents happened in the same time frame, neither are related to each other.
Hester said information on social media trying to connect the two events are "just rumors."
The Chevy's driver, 28, and two passengers, 40 and 35, all of Fort Pierce, had minor injuries from the collision, troopers said.
This is the second fatal wreck to happen on State Road A1A within three days.
The more recent wreck happened about 8 p.m. Memorial Day on State Road A1A and White Heron Lane, just west of the Dunes Homes community. For an unknown reason, the northbound Chevy veered off the roadway.
The vehicle struck the man and his dog, who were both walking on the east grass shoulder, troopers said. The Chevy driver stopped on the west grass shoulder.
The crash remains under investigation.
Non-related shooting
St. Lucie County deputies on Monday arrested Everette Jerome Jackson, 28, in connection with the shooting at Pepper Park Beach. Deputies were already on scene about 7:15 p.m. responding to a noise complaint when they heard shots ring out at the north end of the parking lot, sheriff's officials said.
Hester said a fight broke out between two women. Then a man, identified as Jackson, pulled out a gun and started firing, striking another beachgoer not involved in the fight.
"Due to the quick response by our deputies in getting information out about the shooter's description, a traffic stop was made and a suspect (was) taken in to custody," Hester said in a statement. "The victim was transported to a local hospital with non-life threatening injuries."
Jackson was charged with attempted murder, destroying or altering evidence and possession of weapon or ammunition by a convicted felon. Jackson was held Tuesday at the St. Lucie County Jail on $650,000 bond.
No further details were immediately available.