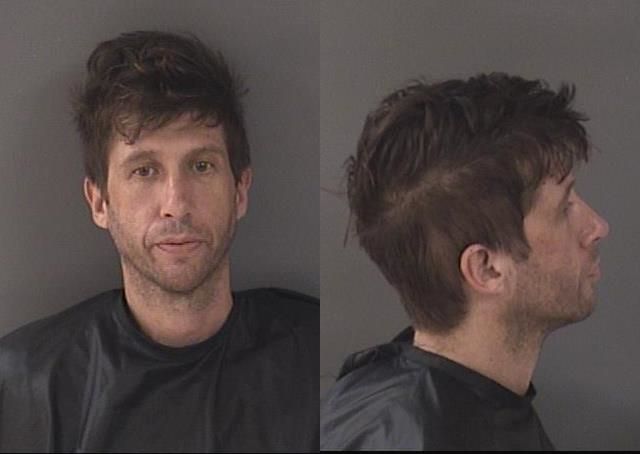 VERO BEACH — A 39-year-old man was jailed after police located what appeared to be a homemade bomb on a sailboat near the city marina Saturday, authorities said.
Police detained the man, identified as Michael Richard Ferris, and led him away from the boat, in the Indian River Lagoon, Vero Beach Police spokesperson Master Officer Darrell Rivers said. Officers contacted the St. Lucie County Sheriff's bomb squad after discovering the "improvised device" on the vessel.
Rivers said the bomb squad used their own explosive to detonate the device.
"They detonated it because it appeared to look real," Rivers said. Rivers said the device had two butane bottles, a one-gallon water container and a flare gun with electrical wires.
St. Lucie County Sheriff's officials did not have any information to release on the incident. No injuries were reported, Rivers said.
Ferris, of the 1100 block of 6th Avenue, Vero Beach, was charged with making or throwing a destructive device. Ferris was held Sunday at the Indian River County Jail without bond.
His booking photo was not available.
The incident unfolded shortly before 8 p.m. Saturday when Ferris' girlfriend, who lives in Massachusetts, called Marblehead Police Department. Ferris sent the woman a video of him making a "dummy bomb," Rivers said.
Ferris threatened to take the "bomb" to an airport, but it was unclear which one. Marblehead officers notified Vero Beach police, who went to Ferris' mother's home in Indian River County, Rivers said.
The mom told police Ferris was living on a boat in the moorings just north of the Vero Beach city marina. Police used a boat to travel to Ferris' sailboat and detained him, Rivers said.
Police inspected the vessel, saw the device in a backpack on the floor and notified the St. Lucie County bomb squad. Nearby boats were evacuated during the incident.
The bomb squad detonated the device on the sailboat, Rivers said. The boat was not destroyed, but the extent of damage from the blast was unclear.
Ferris later told authorities he believed "someone named Rudy was brainwashing him," reports show.
Ferris was booked into the county jail. Details on his arraignment were not immediately available.