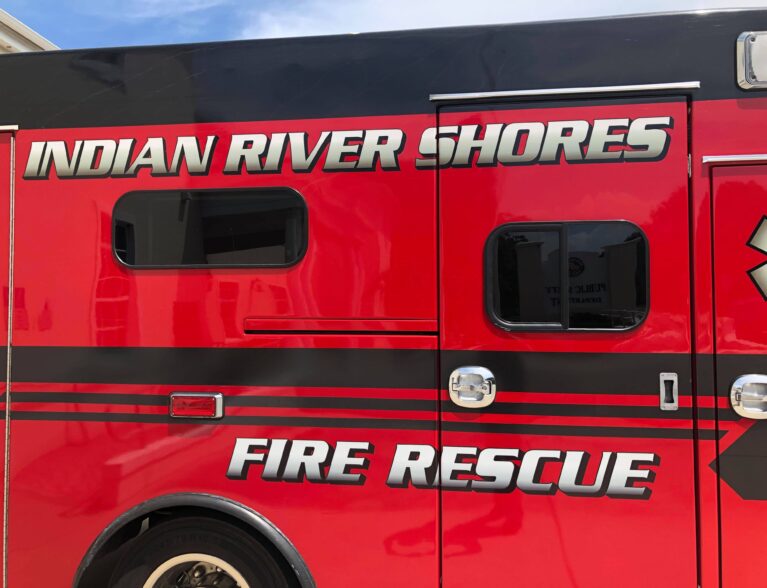 INDIAN RIVER SHORES — A 16-year-old Vero Beach girl has non-life threatening injuries after a medium-sized shark bit her several times on the knees, arms and hands Thursday, officers said.
"She's really lucky to be alive," Indian River Shores Public Safety Director Rich Rosell said. "There have been a lot of Black Tips and Spinners in the surf lately."
Rosell said the 3-to-5 foot long shark let the girl go after each bite, leaving wounds to her body.
The injury comes during a time of year where more shark bites are usually reported along the Florida coast. Erik Toomsoo, president of the Vero Beach Lifeguard Association, said more beachgoers hit the waters in spring and summer, prompting more shark bite incidents to occur.
"The wind churns up the surf close to the beach and traps the baitfish in the shallows," Rosell said. "It also decreases visibility. The shark can't distinguish a human from a fish."
Thursday's incident happened about 11:45 a.m. at the beach near John's Island complex, south of Wabasso Beach and north of Jaycee Park Beach. The area had 14 mph southeast winds, sunny skies and a temperature in the low 80s, National Weather Service in Melbourne meteorologists said.
Rosell said the girl was at least 15 feet offshore when the shark latched onto her skin.
"She saw a shadow coming toward her," Rosell said.
Indian River Shores officers and a lifeguard bandaged the girl's wounds and treated her at the scene. Shores officers' are triple-certified in law enforcement, fire rescue and emergency medical services.
The girl was taken by ambulance to Cleveland Clinic Indian River Hospital and was expected to make a full recovery, Rosell said. No other injuries were reported.