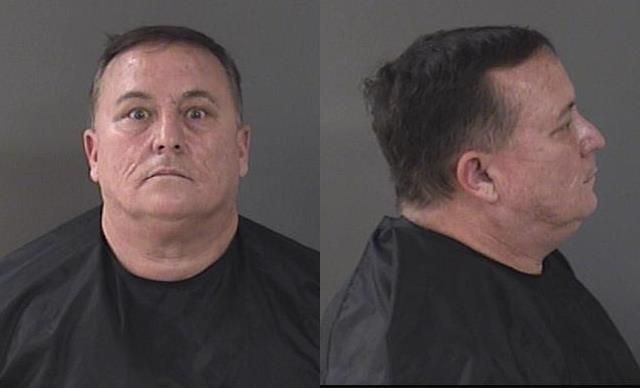 INDIAN RIVER COUNTY — A 48-year-old motorist was jailed Saturday after deputies said he spat in another driver's face and punched him several times.
Deputies arrested William Tilden Howle IV, of the 2200 block of 6th Avenue, Vero Beach, on two counts of battery on person over 65 and criminal mischief. Howle was released Sunday from the Indian River County Jail on $11,000 bond.
The injured motorist, 73, told deputies he was at the intersection of Oslo Road and Old Dixie Highway earlier that day. The man said a driver behind him, later identified as Howle, began honking at him, reports show.
The two vehicles went to the next red light. Howle then got out of his grey Honda minivan and approached the man's rolled-down window.
The two began to argue before Howle spat in the man's face, reports show. Howle got back into his vehicle and drove to his own residence.
The man followed Howle and drove onto Howle's driveway, reports show. Howle approached the man's vehicle again and kicked the driver's side door, leaving $500 in damages, deputies said.
Deputies said Howle then punched the man three times in the face before going back into his home. Deputies noted the man had a cut to his bottom lip and his clothes were covered in blood.
Howle told deputies, "They drove up to my driveway. I punch(ed) him like that three times in the face," reports show.
Deputies arrested Howle and took him to the county jail. Howle has an arraignment at 8:45 a.m. April 23, court records show.