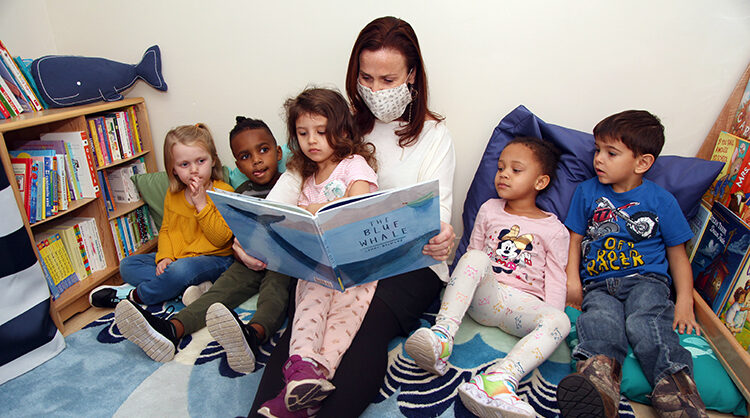 Representatives from 10 nonprofits vying for this year's $100,000 Impact 100 grants were introduced during a Meet the Finalists Zoom presentation last Thursday sponsored by Yane Zana, managing partner of Indigo Vero Beach.
In a break from tradition, the amount being granted was not announced, as the Impact board has extended the membership deadline until April 1 to encourage additional members.
The Impact 100 model has women donating $1,000 and collectively voting to provide $100,000 high-impact grants to local charities and, with agencies currently struggling, they hope to provide a minimum of four $100,000 grants.
Mary Blair, Impact grants chair, acknowledged and thanked the 50 volunteers – grant panel chairs, financial advisors and panel team members – who had the difficult task of reviewing a record number of applications.
Amy Acker, immediate past president, hosted a virtual discussion with the finalists, who spoke about their vital projects. In alphabetical order, the finalists and their projects are:
Ballet Vero Beach: Pointe to Point, Ballet Vero Beach Goes Mobile
Adam Schnell, founder and artistic director, explained that funds would be used to purchase a mobile dance studio which would enable them to provide free, tailored arts learning, integrated rehearsals and dance therapy programs to at-risk children in area schools, and at agencies for the disabled, senior centers and nursing homes, and partner organizations. "You're funding dreams; you're funding aspirations," said Schnell.
Childcare Resources of IRC: C.R.E.A.T.E. (Childcare Resources Education Advancement & Training for Early Educators)
Shannon McGuire Bowman, executive director, hopes to expand the credentialing program for early childhood educators funded by a 2017 Impact 100 grant, by assisting the early educator workforce to obtain credentials and higher education degrees at three partner colleges. "The work has the opportunity to change a generation of children in Indian River County. When children receive high quality early learning, it's a game-changer," said Bowman, adding that a skilled workforce is essential to address the almost half of local children deemed not ready for kindergarten.
Crossover Mission: The CAT (Center for Achievement and Tutoring at the Crossover Center)
Co-founded by Antoine Jennings and Cathy De Schouwer, Crossover Mission is working to repurpose a 30,000-square-foot former citrus packing house into a multi-media education and athletic facility to house its year-round basketball training, academic mentoring and confidence-building programs for at-risk youth ages 8 to 18. Commenting that 67 percent of Gifford residents live in poverty, Jennings said that the Crossover Center, located on U.S. 1, is "the divider between those who need help and those who can help," and that despite the co-founders' own considerable differences, they have "crossed the divide and found a home for Crossover Mission right in the middle."
Indian River County Healthy Start Coalition: Postpartum Doula
Andrea Berry, executive director, said the focus of Healthy Start is saving babies and empowering women. The program will provide free training for postpartum doulas who can go into the homes of low-income, high-risk women during the "fourth trimester," the 12 weeks following a baby's birth, a period of high infant mortality, and when mothers most need support. Berry noted that of the 1,200 births here annually, many women are alone, with nobody to assist them before, during or after birth. This would be a way to empower the community from within to save the lives of mothers and babies.
Pelican Island Audubon Society: One Small School, One Large Impact, Restoring Mental Health, Restoring Habitat, Restoring Community
Board member Bonnie Swanson said PIAS will partner with Pelican Island Elementary School to encourage children to become stewards of the environment through a K-5 outdoor, multi-disciplinary, environmentally focused curriculum that, once completed, could be offered to other schools. To combat the concept of "nature deficit disorder," she said the program will use the great outdoors as a powerful teaching tool to teach science-based environmental issues, along with ways to protect and enjoy the environment through nature-based activities.
SafeSpace, Inc.: Indian River County Domestic Violence Emergency Shelter
Teresa Albizu, CEO, said the grant would help renovate a 19-bed shelter in Vero Beach as a refuge for women needing to escape abuse and protect their children from the silent pandemic of domestic violence. Currently, the nearest shelter is in Martin County, but she said women need a safe haven in the community where they live and work, and where their children attend school, maintaining as much normalcy as possible. SafeSpace offers support and education to empower women to create independent lives, free from violence, and regain their self-esteem.
United Against Poverty: UP Entrepreneurial Commerce Center Program
"The best gift you can give a child is an empowered parent," said Matt Tanner, executive director. Their proposal would expand STEP (Success Training Employment Program), the UP workforce development program, to include a comprehensive entrepreneurial element with on-site, on-the-job training focused on e-commerce and business skills. The goal is to provide a roadmap out of poverty and into economic self-sufficiency. Through their new UP Marketplace thrift store, clients can obtain on-the-job training and put into practice what they are learning in the program.
The Veterans Council of IRC: Veteran Families: Quality of Life
Pat Geyer Patton, Veterans Council consultant/grant writer, said the program will expand its free home repair program for qualifying veterans, funded through a 2018 Impact grant, to include the homes of surviving spouses and of veterans living with their parents or children. She noted that improving homes, through repairs or bringing them up to code, has a pervasive impact that can improve the quality of life of veterans and their families by enabling them to remain in their homes. She added that it provides a way to thank not only the veterans themselves, but their families for the sacrifices they made.
Youth Guidance Mentoring Academy: The Learning Center at Youth Guidance
"College isn't always an option for low-income graduates," said Phil Barnes, executive director. This program, the first of its kind locally, would provide vocational and life skills training in a vast variety of trades, from cosmetology and sewing, to HVAC, plumbing and mechanics. Students could then pursue lucrative jobs in the trade industry right out of high school, offering a viable path to break the cycle of poverty. Their goal is to have 100 percent of YG students, who also receive meals and academic support, graduate on time, and they hope to also have students obtain credentials through an eight-month apprentice program.
Youth Sailing Foundation: Homeless Children Free Sailing Instruction
Stu Keiller, executive director, said YSF will partner with the Homeless Children's Foundation to provide free, 10-week sailing camps for homeless children, including round-trip transportation. The children, from middle and elementary schools, are among the most vulnerable, and sailing is a platform for them to look beyond their normal scope and realize their potential. He said the sailing instructors are mentors in a rigorous sport that teaches resilience and problem solving that can assist students in their academic and social progress. YSF currently provides free sailing instruction to 200 youth, about 50 of them from underserved homes.
Online voting for Impact 100 members takes place April 1-15, with grants awarded during a virtual annual meeting on April 22.
To become an Impact 100 member or for more information, visit impact100ir.com.
File photos