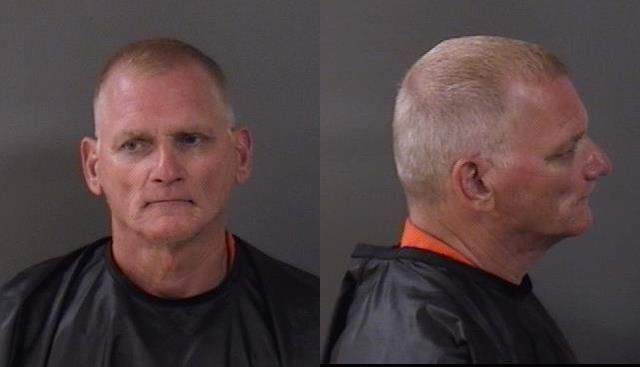 A former Indian River County firefighter and Melbourne police retiree was jailed Friday on charges of first-degree murder and arson of occupied structure, jail records show.
Otto Lenke, 61, of Melbourne, was held Monday at the Indian River County Jail without bond. Lenke's arrest report was not available.
Lenke was employed with Indian River County Fire Rescue from May, 19, 2000, to May 26, 2016, Emergency Services Director Tad Stone said. Lenke worked as a Melbourne police officer from Dec. 03, 1980, to Dec. 14, 1995, according to Melbourne officials.
There was no further information available on the circumstances of Lenke's charges or the identity of the deceased. Prosecutors said Lenke was arrested in Indian River County, even though the homicide might have occurred in Fort Pierce.
Fort Pierce police were investigating others who might have been involved in the incident. Fort Pierce representatives could not comment on the case because it's an active investigation.
Prosecutors filed an emergency motion Friday to exempt the probable cause affidavits – filed both in Indian River and St. Lucie counties – from being disclosed to the public. Circuit Court Judge Robert B. Meadows granted the request.
"The information contained in the probable cause affidavit thoroughly documents law enforcement investigative activities in this case," the motion reads. "The affidavits contain information, which if released could impair our ability to locate and prosecute co-defendants in this case."
The arrest affidavits in the case will be treated as "active criminal investigative information," the motion reads.
Stone said Lenke did not have any major issues while working for the county's fire rescue department, where he resigned nearly five years ago.
"His file is clean," Stone said. "He was gone more than a year before I came to work here."
Lenke had medically retired from the Melbourne Police Department nearly 25 years ago. No further details were immediately available.