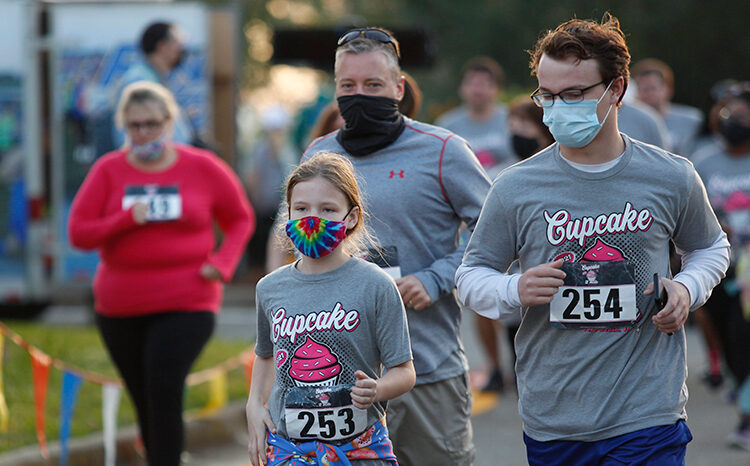 Nearly 300 runners had a sweet sweat going during the annual Cupcake 2 Mile, which had an added virtual option for anyone not wanting to run with the pack.
The race took runners along a 2-mile, family-friendly course from A.W. Young Park and down to Royal Palm Pointe, where Sweet Creations had whipped up a special treat. Taking the carrot-and-stick motivation model to a whole new level, participants were treated to a mini cupcake at the 1-mile mark, before they made their way back to the park for post-race festivities.
The first-place overall winner was Shane Streufert with a time of 10:40, and Ali Thomas took honors as the first female, with a time of 12:42.
Photos by Kaila Jones