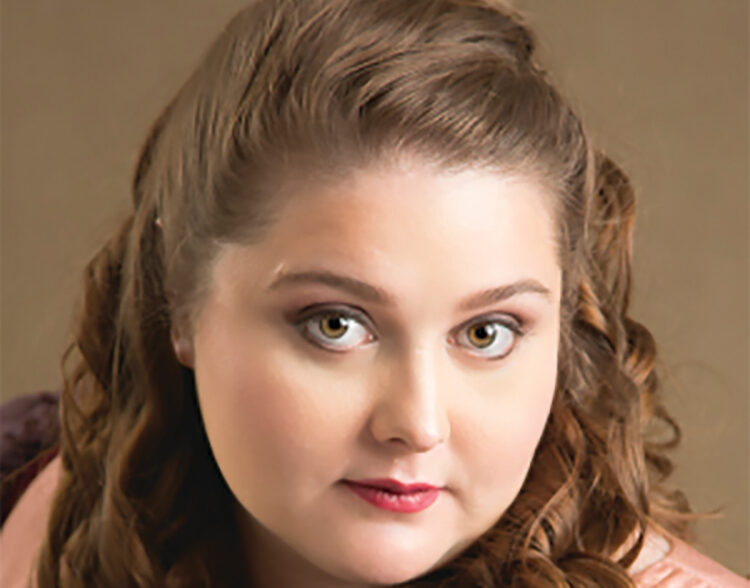 When it comes to romance, Shakespeare really knew what he was doing. Take, for instance, the opening of his rom/com "Twelfth Night." The first line of the entire play is: "If music be the food of love, play on." Picking up that gauntlet, area musicians are serving up heaping helpings of music that should set hearts a-flutter this Valentine's Day. It starts with "Valentine: Songs About Love," which begins 6:30 p.m. Friday, Feb. 12 at the Community Church of Vero Beach. The program, part of the church's popular Community Concert Series, will present soprano Rachel Carter and pianist Andrew Galuska performing light classical and jazz standards. In addition, special surprise guests will perform, making this an unforgettable evening. Carter, the church's assistant director of music, is an accomplished singer who has appeared in many operas and frequently performs at churches throughout Florida. Galuska, the church's director of music and fine arts, is a much-in-demand, prize-winning organist who performs throughout the country. Alas, the pandemic still troubles, so actual seating at the church is limited. Therefore, get there early, wear a mask and expect some social distancing. Admission is free. But here's even better news: You can still enjoy the concert online at CCOVB.org. That might be even nicer considering you can sip wine and get nice and snuggly with that special someone while enjoying the music. The Community Church of Vero Beach is located at 1901 23rd St., Vero Beach. If you want to go to Friday's concert at the church, you need reservations. Call 772-469-2321.
On Sunday, the Space Coast Symphony and Jazz Orchestras will present "The Great American Song Book" with music from Gershwin, Sinatra, Martin, Duke Ellington and more. The concert, conducted by Aaron Collins, will feature acclaimed singer Jeff Shadley. "I met him when I was conducting the Tulsa Symphony," Collins said. "I had him come sing about eight years ago and the crowd really loved him." Shadley will perform beloved standards such as "You Make Me Feel So Young," "Come Fly with Me," "Girl from Ipanema" and "My Funny Valentine." Tickets cost $30. The concert begins 3 p.m. Sunday, Feb. 14 at the Emerson Center, 1590 27th Ave., Vero Beach. There will be a 35 percent audience capacity in order to maintain social distancing. Facemasks are required. Call 855-252-7276 or visit SpaceCoastSymphony.org.
Experience the wholesome appeal of living close to the land at the 50th Annual Open Valentine Horse Show, presented by the Indian River County 4-H Horsemasters this Sunday. The daylong family event will include special "classes," at which horse owners will present various aspects of their horses. It starts with showing the "Halter Class," which is like a beauty contest for the horse. There will also be "Western Classes" which feature the style of riding you see in classic western films. "Trail Classes" will put the horse through obstacles and some of the "English Classes" will include jumping. And if you don't have your own horse, you can even enter the "Stick Horse Class," said Sandy Curl, one of the leaders of the IRC 4-H Horsemasters. "That's the last class of the day," she said. "So if you don't have a horse, then make a stick horse, decorate it and come on out and show it." In addition to the special presentations, the event will include lunch prepared by Tommy T's Barbecue. The menu starts at $7, with all proceeds to the IRC 4-H Horsemasters. That thrills Curl, who grew up on her family's farm and, like her mother, Carol Gollnick, has volunteered for the organization for decades. Other funds, which will be raised from raffles (one for a Yeti cooler) and from entry fees into the class competitions, will go to the club's programs for its members, who are ages 8 to 18 years. "We tell everybody you don't have to have a horse, you just have to have a love for them," Curl said. "There are so many opportunities in 4-H. I try to give clinics to our kids every week." The club also sends their members to horse camps around the state and to horse-judging contests throughout the southeast. Curl's own daughter and son-in-law, quarter horse association champions Shannon and Chris Holvin, will judge Sunday's show. "4-H promotes and encourages youth to become all around better people," Curl said. "It's wholesome. It is. Absolutely it is." The Open Valentine Horse show is free and open to the public. It starts 8:30 a.m. Sunday, Feb. 14, rain or shine, at 6250 37th St., Vero Beach. Call 772-473-4057 or visit IRC4HHorsemasters.org.