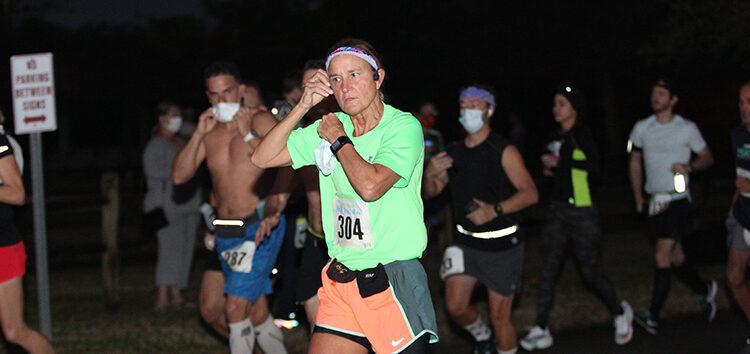 More than 700 running enthusiasts laced up for an inaugural Vero Beach Half Marathon and Sea Turtle 2-Miler at Riverside Park, hosted by the Running Zone Foundation to benefit Coastal Connections.
The Running Zone Foundation was initially established by Don and Denise Piercy in Brevard County to "formalize their commitment to health and fitness," and they have recently begun hosting running and walking events in Indian River County to benefit local nonprofits.
To add an extra layer to the competition, runners were also timed during their trek across the Merrill P. Barber Bridge and back during a Battle of the Bridges 2-Mile Challenge.
Kendra Cope, Coastal Connections president and founding director, said that the Piercys had been watching the development, progress and impact of the nonprofit, and when the opportunity arose for the foundation to orchestrate the marathon, "they knew immediately that they wanted to add a fun 2-miler that was sea turtle themed to the race."
Proceeds will support the mission of Coastal Connections to protect coastal habitats by educating and connecting people to the environment.
"We would like to be able to sponsor a satellite tag this year, so that Coastal Connections can stay connected with the research side of sea turtle protection," said Cope.
"This is part of our conservation initiative focused on sea turtle protection. The satellite tag will allow us to watch where the sea turtle travels and see how it moves so we can learn more about their life in the water."
Watch for "hatchling" signs to start popping up on lawns around the county as part of the Coastal Connection Hatch-A-Lawn educational initiative.
This spring, Coastal Connections will host a Tipsy Turtle 2 Mile Run/Walk to kick-off sea turtle nesting season, beginning 8 a.m. April 10 at Sexton Plaza. For more information, visit coastal-connections.org.
Photos by Kaila Jones