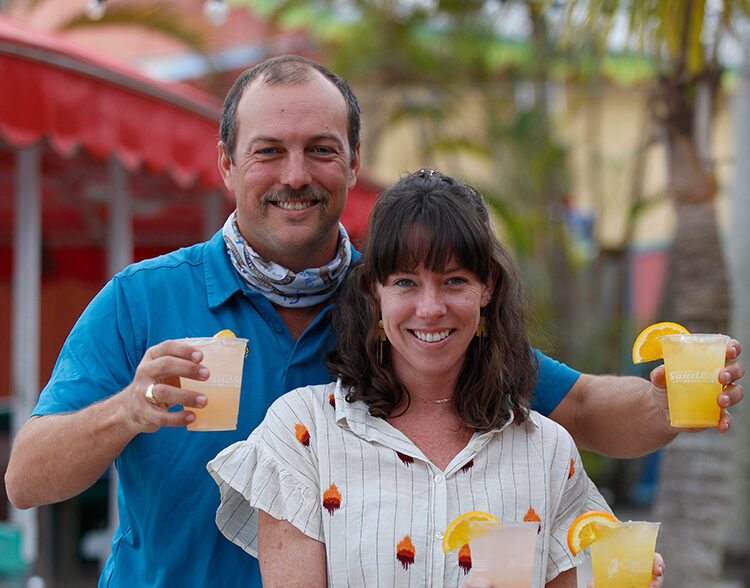 If you're looking for a delicious way to support local nonprofits, head over to Capt. Hiram's Resort, where 12 local nonprofits will benefit from their 2021 Charity Crush Calendar program through sales of their 'Capt.'s Crush' signature drink. One dollar from each of the signature cocktails sold each month will be donated to that month's featured nonprofit, to help them continue to "crush" their missions and improve the lives of residents.
The program is just one more way that Capt. Hiram's has supported the community over the years. The pandemic has made it more difficult for nonprofits to fundraise, so the Charity Crush Calendar is being especially well received.
"We are thankful for caring businesses like Capt. Hiram's that jump in and help nonprofits in these trying times," said Heather Dales, The Arc CEO. "We are fortunate to live in such a giving community that is supportive of nonprofits like The Arc."
"We've always been very fortunate to be in business," said Will Collins, Capt. Hiram's president. "We take community involvement very seriously. It's always been important to us to do whatever we can to support our local nonprofits."
The team at Capt. Hiram's came up with the concept several years ago to spotlight local organizations, explained Collins.
"The idea was to have an ongoing program that is constantly working. The Crush Calendar has really helped us get the word out about a lot of great organizations that constantly need help," said Collins.
"For that whole month, we get to spotlight that organization. People see it in the Sandbar, so hopefully it leads other people to contribute. All you have to do to help a great local organization is cruise up to Hiram's and enjoy the most refreshing drink on the menu."
The nonprofit selection process includes input from Capt. Hiram's staff, allowing for a more personal connection, explained Collins. This year, they decided to feature the same 12 nonprofits that were slated in 2020, as most of that year's fundraising came to a screeching halt when the pandemic caused the resort to close or operate at a reduced capacity.
"As the pandemic raged, we were forced to cancel our 2020 Signature Shave Event, and St. Baldrick's donations dropped 35 percent," said Frank Mannino, co-organizer of the local St. Baldrick's event to provide funding for children's cancer research. The event would have taken place at Capt. Hiram's in March, as it has for the past eight years, so donations from the Capt.'s Crush cocktail, which continued raising monies, were particularly welcomed.
Capt. Hiram's has contributed more than $250,000 over the years to local nonprofits, hosting charitable events and supporting causes they're passionate about as part of their founding principle – the community is stronger together.
For more information, visit hirams.com/donation.
Photos by Kaila Jones