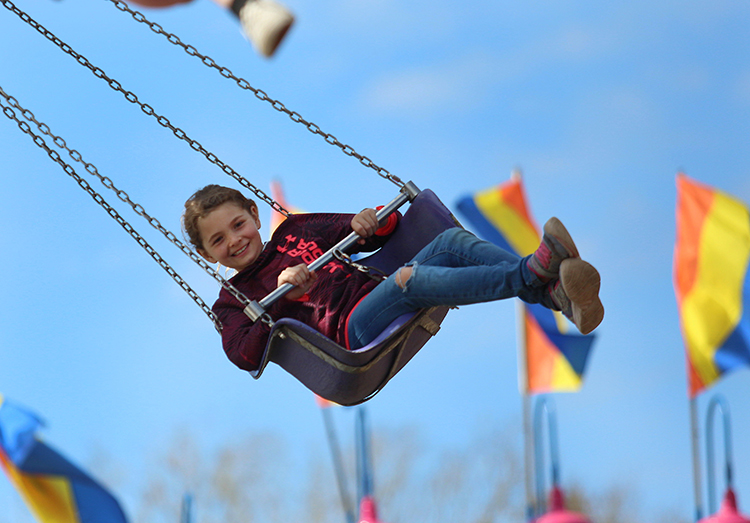 Last weekend's gorgeous weather and the chance to take part in Indian River County's most unique tradition enticed tens of thousands of people to head to the 30th annual Fellsmere Frog Leg Festival.
"Lots of people have been coming for years; it's like an old-time reunion. We like to say we're helping the kids one frog leg at a time," said Indian River County Commissioner Susan Adams, who served as mayor of Fellsmere from 2008 to 2015 and has grown up with the festival.
Her mother, Fran Adams, served as county commissioner from 1992 to 2004, and was one of the festival's founders.
"That first year, everybody just brought their chairs and a lot of them brought fryers," recalled Susan Adams. "And there were games, like Pig Patty Bingo – which is exactly as it sounds – and a three-legged race, with white rubber boots filled with grits."
Mother and daughter are just as involved in the event now as at its inception.
"We just wanted to have an event that brought people to Fellsmere, because nobody knows there's life west of I-95," Fran Adams said with a chuckle.
Wanting to highlight what made Fellsmere different, they realized that they had a "great little industry in frog legs. Back in the day there were a lot of guys gigging and selling frogs for a living," said Fran Adams.
"Our first festival we had probably about 200 or 300 pounds of frogs for the first day and we sold out that night. We had about eight guys go out in their boats to get me more frogs for the next day, and we sold out again."
She remembers sending Susan to scout out houses with airboats in their front yards to see if they'd sell what they had, adding "they all chipped in and gave us frogs, and we got through one more day, barely."
The event has since grown to achieve world-wide recognition as the holder of two Guinness Book World Records for "The Most Frog Legs Served" in the course of one business day and "The Largest Frog Leg Festival in the World."
There are now about 250 volunteers working the festival, including high school clubs and sports teams. Proceeds support youth recreation, such as constructing ballfields and providing swim lessons to all Fellsmere Elementary school third-graders. They also contributed $200,000 toward the restoration of the Historic Fellsmere School, now the City of Fellsmere complex.
"We've put back over $1 million into the community," said Fran Adams, who hoped to raise about $35,000 this year.
"It's just fun; it's different. And not everybody comes to the festival for frogs, obviously," she said. "It's kind of that little country fair atmosphere."
There was something for everyone – crafters and vendors, carnival rides, games and food, live bands and a historical section with 'appliances' from yesteryear, and even the original generator that powered up the city before electricity came to town.
The pandemic was a concern, but, Fran Adams said, "I think we've gone above and beyond to do the things necessary to keep people safe. We're just trying to adjust."
Among the precautions, everyone was encouraged to wear masks, rides were continually wiped down and regularly sprayed with a sanitizer, and signs cautioned folks to "stay one frog leap apart" or "one gator tail" apart. And lastly, a drive-through option was offered this year for people who wanted a dinner but weren't comfortable with crowds.
Photos by Kaila Jones