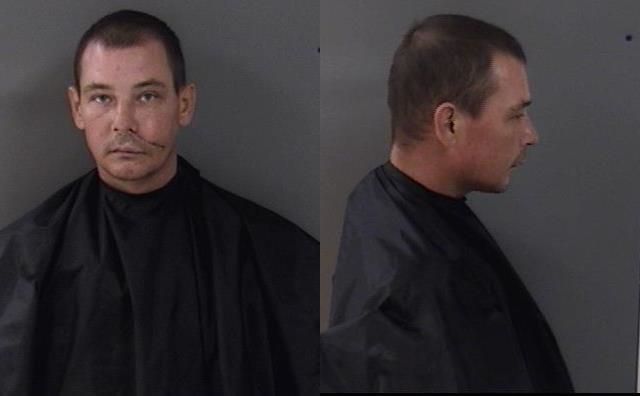 INDIAN RIVER COUNTY — A 35-year-old man was jailed after he swung a baseball bat at his neighbor and, in turn, was struck in the face with a shovel during a dispute, deputies said.
The man – identified as Joseph Earl Bryant III – told deputies he believes the neighbor had struck him in the head with a blunt object last April at a pub in Vero Beach, reports show. Bryant said he had to get six staples to his head from the April incident, deputies said.
The more recent incident left Bryant with a scar on the left side of his face, stretching from his nose down to his jaw. Bryant was treated at Cleveland Clinic Indian River Hospital until he was medically cleared to be arrested.
Deputies on Tuesday arrested Bryant, of the 200 block of 13th Place, Vero Beach, on charges of criminal mischief and aggravated assault with a deadly weapon. Bryant was released Wednesday from the Indian River County Jail on $4,000 bond.
Deputies also arrested the neighbor – 52-year-old Dean Michael Johnston – on a charge of violation of injunction protection. Deputies said Johnston was staying at the home of his daughter, who had the active injunction against her father.
Indian River County deputies responded to a disturbance about 7 p.m. Jan. 15 at Bryant's home. Deputies saw Bryant, who had a large bloodied cut on his face, reports show.
Johnston's daughter told deputies that her father and Bryant were arguing earlier in her driveway. The woman said Bryant swung a bat at Johnston, but missed and instead struck Johnston's 1995 aluminum Buick, reports show.
Bryant hit the vehicle multiple times. Johnston then grabbed a shovel from the garage and struck Bryant in the face, reports show.
Deputies determined Bryant was the main aggressor and booked him in to the county jail. Bryant has an arraignment at 8:45 a.m. Feb. 26, court records show.