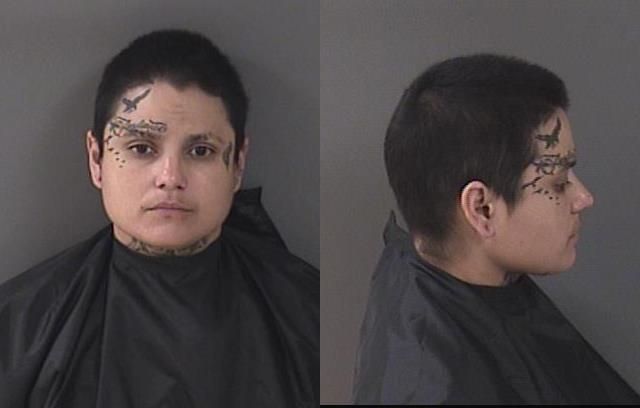 INDIAN RIVER COUNTY — A 37-year-old Sebastian woman was jailed after deputies discovered the body of John Dean Swanigan – who was reported missing last week – inside the trunk of her vehicle.
Deputies said Andrea Sanchez drove her silver four-door BMW for 10 days, all while knowing Swanigan's decomposing body was in the trunk. Deputies said Sanchez "knowingly grossly abused the dead body of John Swanigan," reports show.
Deputies arrested Sanchez, of the 200 block of Dickens Avenue, Sebastian, on a charge of abuse of a dead human body. Sanchez was held Wednesday at the Indian River County Jail on $50,000 bond.
Sanchez admitted to deputies she had been with Swanigan, but denied being involved in his death, reports show. Sanchez said Swanigan sexually abused her the night of Jan. 9 and overnight, but deputies have not confirmed that information.
Deputies have not released a motive in the homicide case.
The family of Swanigan, who went by the nickname "Pimp," reported him missing Jan. 11, a missing persons report shows. Swanigan, 60, lived with his mother in the 500 block of 4th Place Southwest, Vero Beach, deputies said.
Swanigan's family held a prayer vigil for him Saturday in Gifford.
Community members told Swanigan's family they last saw him about noon Jan. 9 at Smith's Grocery Store in Gifford. The residents said a woman in an older BMW drove Swanigan from the store, reports show.
Deputies reviewed store surveillance footage, which showed the woman, later identified as Sanchez, pull up to the business. The video also showed Swanigan wearing a white beanie skull cap, sunglasses, a gray jacket, blue jeans with a rip on the upper left pant leg, and a black knee brace on his right knee, reports show.
Other witnesses said they saw Swanigan and Sanchez – who went by "Drea" – attend a party later that day at Sunshine Automotive auto repair on 38th Avenue in Gifford. The shop owner told deputies Sanchez "appeared to be under the influence of drugs and alcohol," reports show.
The owner told the pair to leave after Sanchez kicked in the driver's door window to the BMW, officials said.
Deputies received a tip Jan. 19 that the BMW was at Sanchez' residence on Dickens Avenue. Deputies spoke with Sanchez – who was doing yard work – when they noticed flies and a pungent smell coming from the trunk of the BMW.
Deputies opened the trunk and saw what appeared to be a human body covered with a dark blanket, reports show. Deputies were able to identify the body as Swanigan because he had on the same clothing and knee brace he was seen wearing in surveillance footage.
Deputies arrested Sanchez and took her to the county jail. Sanchez has an arraignment at 8:45 a.m. Feb. 26, court records show.