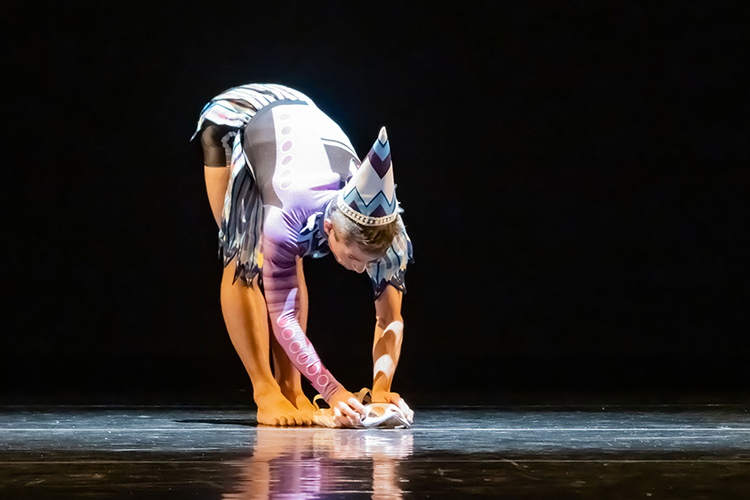 Ballet enthusiasts have something to cheer about. It's been nearly a year, but Ballet Vero Beach finally performs to a live audience this weekend.
The group will perform "Chamber Music: Sweeping Dance," which comprises four different dances. The performance will be set to popular chamber music by Beethoven, Bach, Saint-Saens and Dohnanyi.
Just as you have been yearning to see live dance performers, the dancers also have been eager to get back onto the stage.
"We've been out of the theater for almost a year," said Adam Schnell, artistic director of Ballet Vero Beach. "And this is an incredible program to come back with."
Three of the works are choreographed by ballet master Camilo A. Rodriguez. The fourth is composed by Yanis Pikieris, who dances with Ballet Vero Beach's sister company, the Dimensions Dance Theatre of Miami.
Given the context of isolation caused by the pandemic and unrest caused by both social and political forces, enjoying the arts can unite a community, Schnell said.
"We can't abandon art or beauty," he said. "We have to keep trying. We're in a unique position in arts organizations because we're so small and agile, we can put on a show (more easily) than a larger organization."
Moreover, in light of the pandemic, which still rages, Ballet Vero Beach has gone through major procedural approaches to assure the health and safety of audience, staff and dancers. All staff and audience members will have temperature checks upon entering the venue.
Properly wearing masks is a must, Schnell said.
"We are specific about how the mask fits and how it must be worn over both the mouth and nose," he said. The show, which will be presented at the Vero Beach High School Performing Arts Center (1707 16th St.), will have limited seating. The venue normally holds 1,000, but Schnell is limiting tickets to less than 250. He's also made sure the dancers are protected.
Over the past 10 months, the group has created ballet "pods," with dancers pledging smart anti-COVID practices. The dancers from Dimensions Dance Theatre of Miami will perform one piece, and they have practiced apart from the rest.
Moreover, they will wear masks when they dance. Schnell said that will make artistic sense given the aggressive nature of Pikieris' choreography.
The program lasts about one hour. There will be no intermission.
The performance begins 7:30 p.m. this Friday Jan. 15; and 2 p.m. and 7:30 p.m. Saturday, Jan. 16. Tickets are $10 to $75. A special Family Friendly performance will be held 2 p.m. Sunday, Jan. 17.
At that concert, auditorium lights will not be turned all the way down. And parents need not worry if their little ones make noises or get antsy.
Tickets to the Family Friendly concert cost $10. If you still feel too nervous to venture out into public, you can see the program online for $10. For tickets, visit BalletVeroBeach.org.
"I want to make sure that people have a safe and enjoyable Ballet Vero Beach experience, whether it's in the theater or in their living room," Schnell said. "Coming together, we might find a way out of this."
For more information, call 772-905-2651.
For a nice quick trip out of town, consider heading south. More than four dozen works of art by Florida's celebrated Highwaymen are on exhibit in "Right of Way: The Highwaymen."
The exhibition runs through March 7 at the A.E. Backus Museum in Fort Pierce. Some of the artists in the show include Harold Newton, Alfred Hair, Mary Ann Carroll and James Gibson.
The exhibition has been curated in such a way as to explore the determination of this important group of African-American artists to make their voices heard and to bring their works into the mainstream. That became quite the feat, but now, their luminous depictions of pristine Florida are valuable, sought-after paintings.
A.E. Backus was a white, self-taught painter with a strong humanitarian streak. Inducted in 1993 into the Florida Artists Hall of Fame, Backus mentored and helped give a platform to the Highwaymen artists.
The A.E. Backus Museum & Gallery is at 500 N. Indian River Dr. Hours are 10 a.m. to 4 p.m. Wednesdays through Saturdays, and noon to 4 p.m. Sundays. Admission is $5 general with $2 discounts for veterans and members of AARP and AAA. Free admission for students with school ID, children under 18, activity military and members.
Please wear a facemask and practice social distancing. Call 772-465-0630 or visit BackusMuseum.org.