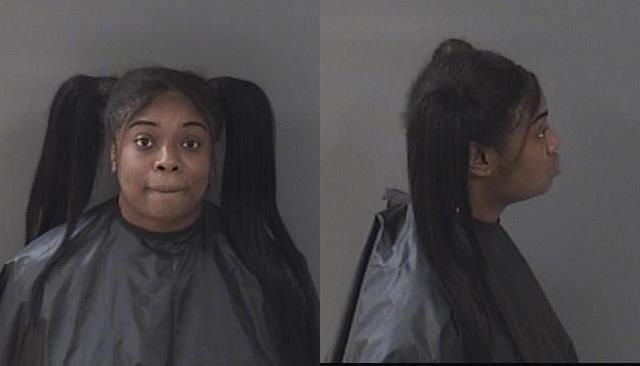 GIFFORD — A man and woman were charged after deputies said they struck a Family Dollar employee with a car after stealing several items from the store.
The worker tried to stop Rodrick Robinson and Alexandra Phillipe, who crashed into the man, knocking him onto the car's hood, deputies said. The man held onto the hood as the car accelerated and swerved, causing him to eventually be thrown from the vehicle, reports show.
Deputies arrested Phillipe, 22, of Orlando, on charges of attempted second-degree murder, reckless driving with personal injury, leaving the scene of a crash without rendering aid, shoplifting and resisting merchant. Robinson, 27, of Apopka, was charged with shoplifting and resisting merchant.
Phillipe was held Wednesday at the Indian River County Jail without bond. Robinson was held on $5,000 bond.
The stolen items were valued at a total of $231, reports show.
Indian River County deputies responded to reports of a shoplifting about 2 p.m. Tuesday at Family Dollar, 4490 43rd Avenue, just south of 45th Street. Deputies learned two suspects drove from the area in a silver Chrysler 200.
An employee was sitting outside near the emergency exit when Phillipe and Robinson forced the door open from inside, reports show.
Robinson was carrying a large plastic bin containing several store items. The employee grabbed the bin and told Robinson to drop the merchandise, but Robinson refused, reports show.
The two struggled over the bin as Robinson walked toward the car, already running and backed into a parking spot by the fire exit. Phillipe got into the driver's seat, reports show.
Another employee walked in front of the car and told Phillipe to stop, deputies said.
Robinson finally freed the bin and got into the passenger seat, reports show. Phillipe then quickly accelerated and hit the second worker, deputies said.
The employee let go of the hood before Phillipe drove off from the parking lot. The worker – who had a gash on his nose, scrapes on his hands and knees and tears in his jeans – refused medical treatment, reports show.
Deputies stopped Phillipe and Robinson along Interstate 95 and detained them.
Phillipe has an arraignment at 8:45 a.m. Feb. 26. Robinson has an arraignment at 8:30 a.m. Feb. 9, court records show.